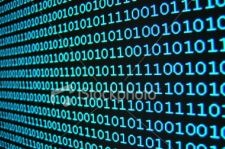 This morning's post is short – just enough to get you thinking about customer service and how to do it over the weekend.
With most companies, when you call (or email) in to get help, they assign you a ticket number. Some companies call it a case number, an incident ID, etc. There are a whole bunch of names for them, but you know what they are. It is some sort of unique identification tag to keep track of your issue, what has been done, etc.
However, some companies don't do that. A company I worked with did things purely my account, not by incident. Their actual system kept track of things by ticket number, but they modified it to tie in with their account system. That way, the customer didn't have to keep track of ticket numbers – only their one account number.
The company had already given printed ID cards to everyone. The ID cards had everything the customer needed related to the company – web site address, phone numbers, account representatives, and finally, account number. The customers' account numbers is what the company used to keep track of all customer service issues.
Think about it – the average customer doesn't have to call all that often.
Have a great weekend!