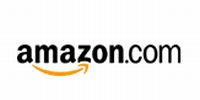 I know this is my second pro-Amazon post in a week or so (the first was this one: Amazon Thinks Ahead), but that's just a coincidence that resulted from me using Amazon a lot over the last three weeks or so.
One thing I noticed after I ordered something I didn't actually need was that Amazon has what is probably the simplest return process I've ever seen from any online company. Here's the said process as I experienced it:
Login to Amazon.
Locate the order that contains the item you want to return.
Click "Need to return an item?" (or something like that) and select the item you want to return.
Pick from a drop down box about why you want to return the item (I chose "No longer needed"). Enter in any optional comments about why you're returning the item.
Click next. Decide if you want to print out a USPS postage label from Amazon (they deduct the postage from the refund amount) or mail it yourself and deal with the postage yourself. (If you're returning the product for something that is Amazon's fault (defective product, wrong item, etc.), they cover the postage for you.)
I chose deal with it myself and was then able to print out a nice RMA form, along with a pre-addressed shipping label.
Include the form in the package with the product you're returning, mail it off, and then wait for the refund.
It was very simple. I didn't have to call anyone, I didn't have to hunt down anything on their website, and I didn't have to wait for approval or explain my situation to anyone. It's all very automated and very simple. This isn't surprising given how Amazon works in general, but it's an excellent return process that any company could learn from.