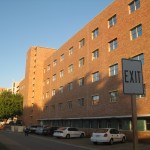 In the midst of arguments on the Affordable Health Care programs, it is interesting to delve into this year's Medicare push for improved customer service in the hospital venue. Beginning in October, Medicare will hold one percent of their regular reimbursements based on performance. With payments that will total more than $50 million, United States health-care is being forced to improve the quality of their care.
The survey is called Hospital Consumer Assessment of Health-care Providers and Services (HCAHPS) and contains 27 pertinent questions about a patient's hospital experience. Here is just a sampling of what patients are asked:
Did the nurses and doctors communicate well during your hospital stay?
Was your pain well-controlled?
Was your room clean?
Was the hospital quiet at night?
Was the food prepared well, and how was the menu?
When discharged from the hospital, did you receive clear follow-up instructions?
Some hospitals are really taking the new Medicare initiative seriously. They are demanding the entire hospital staff attend customer satisfaction seminars. Where many patients remember a physician entering a patient's room and treating that patient as if he were merely a medical object and showed little compassion – much less any bedside manner, that entire mindset has been changing. Although it is a subjective opinion of what a patient perceives is compassionate, no one can deny the hospital that implements programs such as massage therapy, reflexology, and music therapy.
Hospitals have even improved their menus and the way food is presented to patients. In Detroit based hospital Henry Ford, don't be surprised to see such menu choices as tilapia and chicken piccata. Room service and VIP lounges have been introduced with the hopes that patients will give the hospital higher marks. Hospitals will be reimbursed based on 70 percent of actual patient quality care and 30 percent based on patient satisfaction.
So besides adding luxurious extras to enhance the rather scary and unsettling hospital experience for patients, besides employing extra customer service training, hospitals are now hiring patient experience consultants to help deal with complaints and add the more compassionate touch to serious medical care. Watch some of the commercials on television where the words compassion, treating the "whole" patient, and a completely new genre of gentle and personalized medical services are offered – often taking the place of the impersonal green and white walls of hospitals in the past.
What happens however, in the poorer hospital areas where massages and high paid chefs are not an option in the medical hospital budget? There comes the practical argument that the quality of care is the most important aspect of healing a patient. These facilities will lose money on Medicare reimbursement because even poor patients want to be treated as a "whole" person.
So far only 67 percent of the patients polled gave top grades to hospitals. Now that is food for thought.