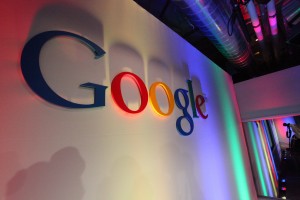 Google, Facebook, and LinkedIn no longer maintain call centers claiming the costs are too high. Do these powerful organizations therefore view customer service as an operational cost rather than a marketing investment? In a  study from CRM Guru, bad customer service accounts for 70 percent of customer attrition followed by poor quality at 30 percent, price at 25 percent, and functionality at 15 percent.
Banks, telephone services, Internet services, and insurance companies tend to closely follow these customer churn rates and especially dealing with the rigors of the current economy, try to diagnose and repair some of the causes of customer dissatisfaction and subsequent departures. Even in huge industries, the cost of keeping existing customers is still far less expensive than recruiting new ones. Of course the root causes of some of the problems might never be totally eliminated, but that "stepping out of the box" thought pattern as to excellent customer service will still increase the net profitability at the end of the year as customers maintain their loyalty and continue to spend their hard-earned money.
Long term customer retention strategies may vary from company to company, but the voluntary churn of customers continue to be a key business factor. When a voluntary churn occurs, which is a customer's decision to switch services, the lack of customer service personnel available to work out the problems and convince the customer to reconsider becomes expensive. Long term customers are valued thereby making long term strategies sound business decisions; otherwise an organization is at risk for a sharp decline in business.
Today's highly competitive business venues across the nation and abroad call for giving customers multiple avenues for customer service. The youngest population of buyers and potential buyers are growing up with more technological ways to communicate with a company, but there still continues to be a growing  demand for phone service call centers as well as email and of course social media contact methods. Whereas a young buyer may not spend a lot of money initially, he becomes much more valuable as he makes more money, has more money to spend, and recommends your company to his friends.
As an example, the change from Directv to Comcast was a decision based primarily on the lack of quality of the company's customer service. From the frustration of trying to find a qualified customer service representative without spending extra-time winding the way around the obligatory, endless maze of phone queues, to the mandatory standard procedures of starting from step one for service problems, individualized customer service for extenuating problems never happened. Less than six-months later, however an endless amount of phone calls and invitations to return to Directv most likely has cost the company far more money and time than had the customer service procedures been effective.
The quality of customer service paves the way for loyalty, revenue and happy shareholders.