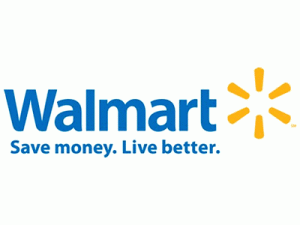 Since 2007, Walmart department and discount stores repeatedly have been labeled with the dubious distinction of having the "worst customer service in America." The Bentonville, Arkansas based retailer scored a 71 out of 100 rating; the lowest grade for customer service as rated by  The American Customer Satisfaction Index (ACSI), an independent national benchmark of customer satisfaction in the United States. As a supermarket, the company didn't do much better; scoring a 72 out of 100 rating  and similarly low scores since 2005.
The problem with Walmart is multifaceted. Having a person who greets customers at the door is hardly a solution for often poor quality merchandise, poorly trained staff, and dismissive sales associates who seem more interested in going on break than solving customer issues. While shoppers tend to overlook product quality and concentrate on lower prices during tough economic times, once people head back to work and their economics have begun to improve, buyers become less tolerant of rudeness from the customer service desk or inferior merchandise that may have split at the seams after only one laundering. Yet, shoppers can be a forgiving lot if customer service personnel are at the job and eager to please, but that doesn't seem to happen much at Walmart.
Many Walmart customers opt for one-stop shopping, especially as the gas tank prices continue to rise, but is it really worth the long wait, the rude staff, and the mere frustration of seemingly no solutions to certain product deficiencies? Even Walmart's e-commerce scored a low 78 out of 100 for performance during the 2012 holiday season. Amazon led all e-commerce retailers with a score of 88 according to For See's E-Retail Satisfaction survey.
Perhaps Walmart needs to begin with the basics and start to treat employees with respect, offer better wages to attract talented employees, offer competitive health care, bonuses, work incentives, and consistent work schedules. As it is now, the constant turnover of employees make it impossible to properly train and promote talented individuals. The company needs employee pride, a well-tuned culture, and a mentoring program where associates can learn how to deal with customer complaints.
If you're still a shopper at Walmart and have customer service issues, here are some alternate solutions however that may help:
Bypass the automated phone menus if you can. There are many free services to help customers find direct numbers. Check out dialahuman.com for one such service.
Have a precise history of everything you have done and everyone you have spoken to in order to rectify the issue. Write it down, have names available, times and dates you have spoken to customer service reps, and how long you have been kept on "hold."
Elevate the importance of your issue by asking to speak with a supervisor.
Don't be negative. Once you get to someone with authority, you want to be cooperative and at least let them think by treating you right, you will want to be a Walmart shopper again.
Don't say "it's the principle" of the issue. Have a reasonable solution to offer. Don't be rude, don't raise your voice, and don't ever use profanity.
Brick and mortar shopping still remains the most popular, but as shopping behaviors change and traffic continues to shift to online stores because of low prices, greater selections and convenience, customer service needs to improve. It has been stated that consumers continue to lower the bar as to customer service, but it only stands to reason that e-commerce is going to take a huge chunk of business away from organizations that ignore their customers' needs.