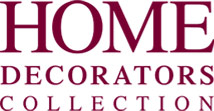 Once again it's Spring when our fancy changes to thoughts of love and the beautiful outdoors. We picture the lush green lawns, the colorful summer blooms, the pool, the grill, and the patio designed for that blissful oasis as casual parties for friends and family become welcome weekend events. And so the shopping begins. With the convenience of online browsing, the possibilities are endless, but how will our online retailers handle customer service?
Now all of those outdoor pillows, cushions, umbrellas, and rugs are looking a bit shabby from the hot Florida sunlight of the past years, and online shopping is just so convenient; it's time to measure and order. And that's how this story begins. The Home Decorators Collection catalog arrived, and I placed an order. The customer service representative was exceptional and spent the time trying to figure out what replacement cushions would have the best result. Unfortunately, after a consultation with our decorator, it was confirmed the cushions wouldn't fit at all. The next morning the call to cancel the order didn't turn out as it should have, and thus began a lesson in a customer service failure.
Perhaps every online store catalog or website we see promises to provide great customer service, but it can be a constant challenge to be reliable, consistent, helpful, and make a customer believe an organization lives and breathes customer service. Customer service has to become part of a company's culture and with the ease and ability of finely tuned humans, these valuable employees must be able to make decisions on service at the very time it is needed. Let's look into that a bit further through this experience.
As I call to cancel the order and ask to have a written confirmation on my credit card of the cancellation, I am told the company must first inform their vendor of my desire to cancel. It's only been eight hours, and during that time the company was closed for the evening. When I express my dissatisfaction having to wait at least three business days to be informed my order has been cancelled and credited, I ask to speak with a supervisor who tells me she will immediately put the request through and that I will get email confirmation. And then the excuses began. Home Decorators, as I was told was sold to Home Depot, and according to the supervisor's excuse, Home Depot's return policy is antiquated.
I never heard another word from that supervisor, and by the next day, I went online to find more information about the customer service policies of Home Depot online. Their return policy provides for an immediate credit to the original form of payment. If an organization doesn't have a clear vision of how to do business and how to do it better than their competitors, shoppers walk away. No where else can it be better determined how to treat a customer than to place oneself in that customer's shoes and determine how you would want to be treated. Growing a successful business demands a strategic plan for spending the time and money to train customer service agents how to think "outside of the box." Being a good listener and being able to convince a customer you have the empathy and compassion for their problem and you are willing to solve their problem within the realm of your responsibilities, builds consumer confidence and repeat customers. Companies just need to learn to do it better.
For this particular experience, I was able to find an online survey about my customer service experience with Home Decorators, and by the next day I was called and the problem was solved. As an apology I was sent a $50 gift certificate, but will it be enough of a compensation to motivate me to do business with Home Decorators again?
Customers should never be put on the defensive when presented with a negative customer service experience. It took three representatives to get a $600 credit. In the end I received a sincere apology of which I appreciated, but this is an excellent example to show that great customer service doesn't just happen; it needs to be part of an organization's ultimate vision and one that should be executed daily.