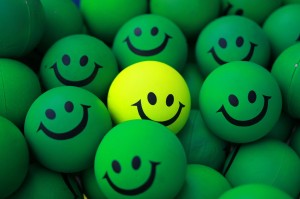 Happy employees make for motivated people who want to deliver the best customer service they can to assist consumers and clients. These are the people who become the eyes, ears, and voices for any organization, often beginning at the receptionist desk  and progressing all the way up the corporate ladder to the person in charge of operations. Recruiting and keeping talented employees therefore is very important when building relationships with people and developing a company's brand, because it's what people say about you and your business when you're not in their presence that makes a profound difference in the world of customer experience.
If we consider that customer service is the most important part of our marketing plans, both immediate and future, then we must concentrate on hiring and keeping the best employees because these are the people who can drive a company forward. Too often we read stories of disgruntled employees who have complained about belittling actions from their superiors, the lack of benefits for health and retirement, the absence of training programs, or the lack of confidence and permission for employees to perform their duties without having to get special permission every step of the way during a customer crisis. Once a company creates doubt and demonstrates a lack of integrity, employees lose faith and thus there is no denying that the elephant is in the room. Will your employees be your dream weavers or will they make nightmares come true?
So how do we keep employees happy and engaged? Since it's a reality that it costs money to hire and train the best of the best, shouldn't we be doing everything we can to recognize and celebrate accomplishments – much as we would want done to us as we reach new milestones? Start with the best training, the best coaching, and the best communicators who can teach all aspects of one's business. Once employees have the same vision and want to help improve the experience by sharing, they become more confident and empowered to put their best foot forward when faced with unique situations. Employees are empowered when they are well-trained, well-advised, and encouraged to improve and help to advocate changes as needed.
Organizations need to be transparent, for the more that is shared with the staff, the more opportunities there will be to iron out the problems and move ahead with new ideas to make better choices. Encourage personal development, and celebrate career advancement when it is deserved. Employees are proud when their accomplishments are recognized at staff meetings and celebratory events. Make the working environment a place where employees want to show up every day; not a place where they stand outside dreading the tick of the clock.
Encourage employees to participate in community events; having rewarding and humanitarian experiences enrich a community and our country. Humanize your company, build relationships with people because everyone has family and friends who can spread the word and appreciate your efforts.