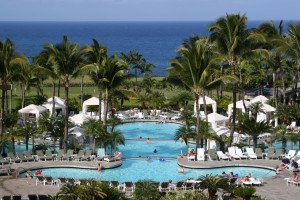 Perhaps the best of the best try to make every experience memorable by paying special attention to details. One recent experience at the Ritz Carlton where my real estate partner and I recently visited for lunch to meet with a European client who had flown into Palm Beach for the day to preview a listing we were offering, certainly left a wonderful customer service memory I had never experienced before, but have mentally earmarked as one of the most memorable customer appreciation opportunities I've ever witnessed.
For women who know that wearing high heels may not be comfortable after hours on your feet and previewing properties, both Erika and I were more than happy to relax in a comfortable lounge in the reception area to wait for our client. We laughed and cajoled with each other how sore our feet were, and moments later when our client approached, she was also wearing similar ridiculously high heels and readily recognized with good humor how uncomfortable the extended wear of such shoes can be. In less than five minutes, a young woman from the Ritz Carlton staff came over to us and very politely told us, she had seen us rubbing our feet and knew exactly how we were feeling. She then invited all of us into the spa for a complimentary foot massage. Of course our client happily obliged, and for the next 20 minutes, the four of us (including the client's husband) were indulged in pure relaxation and what must count as one of the greatest impromptu customer experiences for a hotel.
So what makes something like this so memorable, and why did the employee take it on her own to offer us such a complimentary service? Strong leadership skills and great training enhance the talents of great employees. When searching for the best customer service personnel, integrity, mutual respect, innovation with a mixture of creativity and the ability to have fun and like what they do catapults these valuable employees to the top of the list. Highly motivated and successful employees who complement an organization that encourages their staff to "own a situation" and gives them the ability to make free standing decisions reflects the high level of care and concern that excellent leadership skills include in the day to day quest for excellence.
While the complimentary service may have cost the Ritz Carlton a few more dollars than a more customary perk for a hotel guest and their friends, think of the residual benefits for this five star establishment. After all there is a lot of competition in Palm Beach to be the best of the best. Still what guest wouldn't tell the story to her friends over cocktails and dinner? And then what friend wouldn't remember the story when getting ready to book a few days on the luxurious Island of Palm Beach? And never underestimate the connections and kind words from the local real estate agents who often are asked by foreign clients where to stay.
For the grateful, andfor the people who capitalize on opportunities to create a great service experience, it's about more effort, and a unique way to spread the word about the extra mile some organizations will go to that brings back the faith in "WOW" customer service.