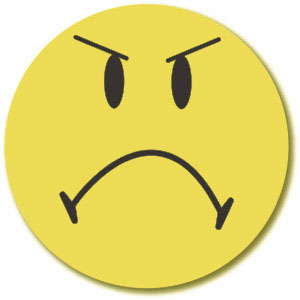 John and Jennifer Palmer of Layton, Utah are suing an online retailer over a $3,500 charge assessed to them by KlearGear.com, a Grandville, Mich. company which the Palmers posted a negative online review with Ripoff Reports.com.
Perhaps you have never read the fine print in the Terms of Service when ordering merchandise, but this situation might encourage consumers to pay attention, since it is well known that litigation costs money. So let's start from the beginning.
In December 2008, John Palmer ordered a desk toy and key chain from KlearGear.com; the entire purchase added to less than $20. It seems the tchotcheke never showed up, so after a number of unsuccessful attempts to reach the company, the couple canceled their order via their Paypal account. Pretty standard fare one would say, except Jennifer decided to post an unfavorable review of her dissatisfaction with the company on Ripoff Reports.com, a site that doesn't remove posts unless legal fees are involved. Jennifer's criticism, in part, included the following:
"There is absolutely no way to get in touch with a physical human being. No extensions work."
So who would have thought after three years, the KlearGear company would seemingly send the couple an email giving them 72 hours to remove the unflattering review. According to CNN.com, the company's demand was based on an obscure (or maybe not so obscure) "non-disparagement clause" which stated:
 "Your acceptance of this sales contract prohibits you from taking any action that negatively impacts KlearGear.com." The Palmers say this clause was added after they purchased the items, citing their 2008 customer agreement which they found."
The Palmers claim their credit has been adversely affected by the company who reported the $3,500 charge to the credit bureau as an unpaid charge. The couple is taking this to court and have vowed not to give up. CNN legal expert, Paul Callan stated the terms of use of the company would most likely be deemed as unfair and be thrown out of court.
"We don't want them to get away with this," Jen Palmer said. "We are apparently not the only ones that they have done this to, but we are the only ones who are fighting back. And we're not giving up."
Meanwhile KlearGear seems to be taking a lot of heat and criticism.
Interestingly enough, the First Amendment does guarantee us the freedom of speech, however you better be sure it's accurate because you could be sued for libel; even without a "non-disparagement clause."
During this busy holiday shopping season, take the time to read the fine print.