Apple Ordering Experience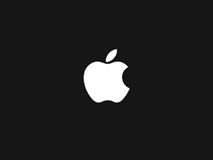 I have something to admit: I have almost no loyalty to a particular computer maker. Over the last seven or eight years, I've owned computers made by (in order) HP, Dell, Alienware, Dell, and IBM. I've had mostly positive experiences with all of the companies and all of their products have lived up to my appropriate (I think) expectations (I ordered my cheap Dell desktop with a lot lower expectations than my expensive IBM laptop).
Today, though, I am adding yet another computer maker to that list – Apple. I've been following the updates (or lack thereof) to Apple's MacBook Pro laptop since about July of 2007. Since I wasn't in a particular rush to buy a new computer, I decided to wait until a major update came to the MacBook Pro. That update (finally) came today and I purchased my new computer earlier this morning.
Apple is known for their customer and product experiences. I've never owned anything made by Apple except an iPod (which I like), but I have been fairly impressed with the company overall. They have a great reputation and they keep things simple when called for.
One thing that Apple does keep fairly simple is the ordering process. The company starts off on the right foot by having a fairly simple product line: they offer two types of laptops (the MacBook and the MacBook Pro), each with three models. Keeping it simple like this makes choosing a laptop quite a bit easier.
Once you've mentally selected which computer you want (Apple makes this easy by having really great product pages that highlight key features and make it very easy to order), you click one of the buttons to place your order. You configure your computer (again, the options are simple, but meaningful) and then you're asked to login.
Once you get to that point, Apple shows the pricing, estimates the tax, etc., which is all pretty standard. Their checkout page is also simple – it gets the necessary information and lets you order. Apple has a few ways that you can pay, makes upgrading things like shipping easy, and even lets you pay on two credit cards.
Once you order and your order is processed, you're shown an order confirmation page with all the relevant details. There is a link to track your order and you're done. A simple ordering process that probably doesn't take more than 10 or 15 minutes.
What could Apple have done better, though?
Apple shouldn't require customers to login or register before they order. Have email / login be a part of the order form.
They said I would receive my confirmation email "shortly" after ordering and it took a good hour (which is not "shortly" by Internet standards).
On the other hand, what can we learn from Apple?
Keep product offerings simple. It is okay to allow further customizations, but keep the basic offerings simple.
Provide lots of helpful product information to the customer before they order.
Keep the actual experience of purchasing the computer very simple and consider adding helpful features (two credit cards, Bill Me Later, etc.).
Make it easy to track orders.
They clearly display their phone number and live chat links.
I was impressed with the ordering process overall. I'm also excited about my new computer and will almost certainly be checking the order status page a couple of times a day until I receive the computer.