Be Quick and Decisive and Win Customer Loyalty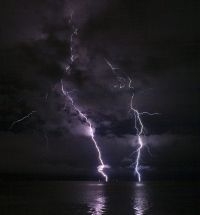 Today is a pretty short post simply because the post doesn't have to be much longer to make the same point.
The other day, I was browsing the web site of a startup that is set to launch a fairly cool product. I noticed that there were a couple of minor errors on their site (old copyright date, a typo or two, etc.), and decided to email the company. Might as well try and be nice and get some good karma, right?
Well, the company exceeded my expectations by a lot. They replied promptly (within 12 hours) thanking me for pointing the errors out and saying they would be fixed. Another 24 hours or so went by and I got another email from the same person saying the errors had been fixed and thanking me again.
I was pleasantly surprised. Doing things like that will help win you customer loyalty. It's surprising about how much something small like that means. It is also extremely refreshing to see a company that listens to and makes change based on the feedback it receives.
Today's homework is to look over your email or letters and find one simple change, error, etc. pointed out by a customer. Listen to their feedback and make that change. Then, reply saying you made it and thanking them for their feedback.
[Photo courtesy of hotreactor]