BMW modeling customer service innovations after Apple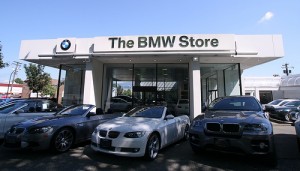 Buying a new car is a baffling and expensive experience for everyone; options have become so technical making it extremely difficult for car buyers to figure out what they need or really want. BMW recognizes the dilemma and has launched a new program called Genius Everywhere remarkably similar to the Genius Bar at Apple stores. In a story posted by industry marketer Advertising Age, the "geniuses" will be salaried personnel who will walk around BMW showrooms with iPads and provide interested browsers with information about specifications and features.  Let's face it – how many of us have any knowledge of new gizmos such as Night Vision or Active Steering?
If you have ever been to the Genius Bar at an Apple store, knowledgeable men and women in blue shirts walk around the store carrying their iPads  teaching, explaining, or helping set up appointments about an Apple product. The Genius Everywhere program plans to use trained college students wearing white shirts who generally want to work evenings and weekends to provide specific information helping potential buyers to understand the cars and the advanced technology. All Genius Personnel will be salaried, and if a customer is interested in purchasing a car they will be referred to a salesperson. The program is now being tested in Europe, and the company hopes to be ready to launch in the United States by next year when it introduces its 13 electric cars.
The luxury market for car sales has become extremely competitive. Gone are the days of tattooed, pushy salesmen. Customers don't storm out as a salesman rips up a contract; tactics like that don't work well in the luxury segment. Statistically Mercedes Benz buyers have a 62% loyalty repeat business, BMW has a 47% repeat and Audi follows with a 37% repeat loyalty base. Showrooms boast coffee bars and breakfast choices – my dealership in North Palm Beach has a concierge service to accommodate  a customer pulling up with or without an appointment.
Cadillac initiated a new program with their Cadillac User Experience (CUE) designed to pare down the confusion of all the technology into a touch screen and a few touch controls. The program was actually developed after Cadillac engineers teamed up with Cadillac drivers to determine their habits. Now a user can be connected to Bluetooth, USBs, MP3 players, navigation units and weather maps in a simple user friendly control panel called the Infotainment system. Lexus employs a delivery and technology experience using trainers to help consumers navigate the latest technological systems. And now Ford has joined the customer assist ranks with their latest multimedia system called My Ford Touch.
In the past the car buying experience has often been historically tainted by obnoxious salesmen, false advertising, and inferior customer service once a buyer signed on the dotted line and drove away. Technology now can help all consumers buy their next dream car, with the demands of "wow" customer service making it all a much better experience.
Photo credit: ronsombilongallery