Building a better customer service experience with expert branding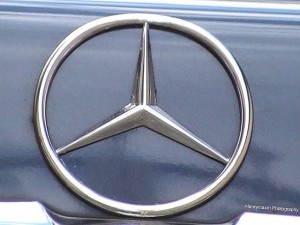 We all know who our favorite designers are, our favorite beverages, and our favorite services. That doesn't happen by chance, but rather this branding is the result of our own personal, repeated experiences and our perceptions of these products or services having been the best. Proceed one step further to find out that most of us stay with these particular brands because they provide us with reliability and quality. Let's face it – we want customer service and quality products on our own terms, and if we don't get it all the way we want it, we are likely to move on to another product or service who properly "wows" us.
Brands get turned into lifestyles. For instance, the universal perception of the Mercedes Benz is one of affluence. It makes little difference to a Mercedes Benz owner if a General Motors automobile's price tag is higher, the consumer already believes their car is special and unique especially recognized in the customer service department where cappuccino machines and pastries are offered after a customer is greeted by name. It's a time where customers are infinitely more demanding and want service on their own terms, and as they perceive service should be. Customer service comes with the ability to be humble; how can I provide exceptional customer service on my client's own terms and make him feel like the center of the universe?
As we build our own brands, we need to help our customers and clients believe that what we offer is the best, because those who aren't convinced that we don't cater to their needs, desires and perhaps even some whims will purchase their next product elsewhere. If the next time a previous client decides to sell their home, we want to be the realtor they call because their last great experience with us helped to build our brand and boost customer loyalty.
So how do you build your brand and provide the best customer service experiences you can?
Do what you are passionate about and develop your passions to provide your customers with the best product or service. Don't ever say or believe "whatever."
Develop your talents. If you are new to the real estate industry, take advantage of every training course you can find. Find a mentor who you know is successful with the same core values as you.
Know your customers and find out what they need and how you can successfully help.
Competition is so fierce that it really is a customer's world.  They want to be helped on their own terms and want you to make it easy and convenient. Customers want to find more time to have fun and spend more time with their family and friends instead of having to put in additional time trying to figure out how to install a cabinet, waiting in line at the post office to return a dress that didn't fit, or having to repeatedly call a service company because the technician is more than two hours late for a house call. If you want that person who purchased a product from you to forever be loyal, then you need to constantly reassure them and convince them that you are the best of the best.