Choice and Customer Service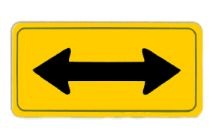 Seth Godin wrote an interesting post about choice the other day. What was interesting is how Seth neglected to mention customer service in the post. He is usually a very pro- customer service/customer service experience guy. However, his point is still there.
Customers have choices. Like Seth mentioned in his post, there are thousands of retailers, banks, mortgage companies, insurance companies, etc. that are just a few clicks away. Pretty much every industry worth being in is super competitive.
That provides a perfect segue into the topic of customer service. If there are hundreds or thousands and thousands of similar companies that provide essentially the same product or service for about the same price, how do you set yourself apart? Well, customer service is perfect for that.
A lot of the companies I have interviewed realize this. Many of them are in very competitive industries where the customer has a lot of choices. So, these companies made a concise decision to make customer service their competitive advantage. They are hoping (and their success has said they're right) that when customers have a choice, they will gravitate towards the company with the best service.
For you as a company and as an executive, it is important to realize that your customers have choices. And it is equally important to realize that one of the factors in making their choice will likely be customer service. If you can keep that in mind and continue to focus on customer service, then you should be okay.