Christoph Guttentag from Duke University – Part 3 of 4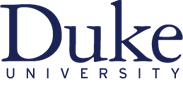 This is the third portion of a four part interview with Christoph Guttentag, Dean of Undergraduate Admissions at Duke University.
In this part of the interview, Christoph explains the aspects of the admissions process that he thinks Duke excels at, discusses some of his office's customer service policies and strengths, and talks about alumni interviews and how that ties into the admissions process.
Click the link to read on. Part one of the interview is available here. Part two is available here. Part four is available here.
Question: What areas of the admissions process and experience do you think Duke does very well compared to other universities? A couple of things.
I think we do an excellent job of understanding the person represented by the application. In other words, I think we do an excellent job of taking the application, those 20-25 pieces of paper, and understanding who the individual is that is represented by that application.
When we discuss applicants in our admissions committee, the people that have observed that process consistently remark on how personal it is, the degree to which admissions officer know and understand and appreciate the applicants in their region, the degree to which the process is not simply about the numbers or the student's academic record, but really about the individual and about the person and about the match between the person and Duke. That is something we talk a good amount about amongst ourselves. It is something that is very important to us. And I think we do it well.
I also think we do a good job of approaching the process honestly. One of our mottos is to put our best honest foot forward. We don't want to mislead people or represent the process or the institution as something other than it is. We don't encourage people to apply that we don't think are going to be competitive applicants. We understanding that it is a highly selective process. We understand that we are going to disappoint people just because of the nature of the process, but we are not interested in artificially inflating our number of applicants.
We try very hard to be as straight forward as we can be about the process, about what we're looking for, and about how we do what we do. We try very hard to be respectful of the fact that the admissions process is a high stress process for the student and the family. We do our best to respect that and take it into account whenever we can.
One of the things we do, for example, is give parents the opportunity to write a letter of recommendation on behalf of their child who is applying. In part, because we understand that parents are instrumental in what the student has become, because they have insight into who their child as that nobody else does, because we respect the fact that they want us to understand who their child is.
So, I think those are the things that we do well.
Question: What about on a customer service level? What do you think the Office of Undergraduate Admissions does well in that regard?
That is a very good question. One of the things we do, is when someone calls our office, we try to have every call answered by a person rather than by a machine. Sometimes when we get a lot of calls at once, we can't make that happen exactly as well as we'd like.
We believe it is important that when someone calls our office, they talk to a person. And when they have a question, there is an admissions officer on call who can answer their question. And I think that we do that well.
It would be simpler to send phone callers right to an automatic system, but we try our best to avoid that. We try our best to have every phone call answered by a person rather than by a machine. I think we do that well.
I think we welcome visitors well. I think we have nice facilities for them. During the busy times of the year, we increase the number of information sessions we offer rather than have the number of visitors strain the capacity of our meeting spaces. There is clearly still room for improvement, but making the visit experience a good one is important to us.
We have information sessions and campus tours on Saturdays throughout almost the entire year. That is because we know that not everybody can visit during the week. Some people who have busy schedules or who are trying to visit more than one college in a trip, can't fit it all in on weekdays. That is one of the reasons why we have Saturday information sessions and campus tours throughout almost the entire year. It is rare for us not to have Saturday information sessions.
Question: How much does the alumni interview play a role in the admission process?
I very much like our alumni interviewers and the reports that they send us.
We will find that when we are discussing candidates in the admissions committee, if someone is on the bubble, if the decision isn't clear, it is very common for us to read the report from the alumni interviewers. It is one piece of the puzzle.
An alumni interview alone doesn't make a decision, but we find that when we are not entirely clear about what the best decision is on a candidate, that the alumni interview report can often add some important clarity. We find them very valuable.
We recognize that with an admit rate of less than 20%, there are certainly going to be situations where the interviewer writes a very strong report in favor of an applicant and we are not going to be able to admit that applicant because of what else is in the application. We know that we disappoint our interviewers probably more often than they'd like, but that said, we also find them incredibly value and we refer to their reports often when we are discussing candidates.
We've made it easier for our interviewers to submit their interview reports. They can now submit their reports online rather than sending us the documents by paper or by fax. That has been a great help as well.
Question: What percentage of applicants choose to do an alumni interview?
It is limited to some degree by when students apply, where they are applying from, and whether we have a local interviewing committee available. We were able to assign 75% of our applicants to an interviewing committee. Of the people that were assigned interviews, 80% had interviews. We always wish it were more, but we are very comfortable with the direction we are headed.
Question: What areas of the admissions process do you think Duke still has room to improve upon?
I do think that there is certainly room for improvement on the processing end of things. In terms of just how we manage the paper flow and the physical processing of applications. Getting applications read on a timely basis, getting decisions into the system quickly and efficiently, there is room for improvement there.
In fact, we are planning to institute a scanning and imaging process for the upcoming admissions cycle. That is a challenge – handling hundreds of thousands of pieces of paper and keeping track of everything and making sure everything goes where it should is difficult. We're not as good at that as we could be, and we're hoping that imaging applications and reading them with the help of a computer monitor will help speed that up. I think that may be our biggest challenge.
I think also being consistent in the quality of the visits to campus. We want every visitor to have a good experience under any circumstances. While most our visitors have a very good experience when they come here, that consistency day in and day out, month in and month out, is hard to accomplish and I think there is room for improvement there as well.