Coach Employees to Boost Success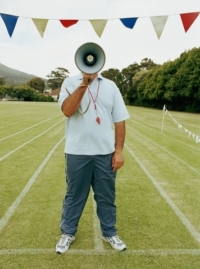 I recently participated in a teleconference about the importance of coaching in customer service organizations. It was interesting to hear the thoughts and methods of quite a few of people, most from different companies in different industries.
Though I haven't been sent the official summary of the conversation, here is what I could gather (with my own thoughts):
Do it regularly.
Coaching is most effective when you do it regularly. Many companies integrate it into their formal review processes, which happen monthly, quarterly, etc. Doing it regularly lets employees know when it will be coming and allows them to best utilize the coaching.
Make it a formal process.
It is important to make coaching a formal process as well. If it is too casual, people will start to put it off or ignore it. Making coaching a formal process like quarterly reviews will hopefully encourage people to pay attention.
Make the expectations clear.
It is important to make the expectations about coaching very clear. Say when the coaching will happen, what is involved, who is involved, etc. If the employee knows all of this right off the bat, they can get a lot more out of the coaching.
Track results.
If possible, track the results of your coaching efforts. You want to see what is working, who it is working for, etc. You don't want to waste anyone's time (yours or the employee's) through wasted coaching efforts.
One on one.
I generally advocate one on one coaching. It can be a simple thing (supervisor sitting next to the frontline employee and doing a few calls together) or a very formal thing with a third party coach or a formal agenda. I think one on one coaching is a lot more effective than having a few people together in a room or a big class.
Understand coaching.
Before you start coaching, understand it. Coaching is not really criticism. It is trying to coach and help your employees improve. It doesn't always have to be reactive. There are always things that people can improve upon and that is what coaching is for. If you are always criticizing or pointing out faults, then it probably isn't coaching.
Coaching should be fun.
If coaching is fun, people will want to do it. The process should be enjoyable, shouldn't be stressful, and most of all, should be educational. Fun and educational aren't mutually exclusive, so work on trying to make it fun.