Conversation with Toby Richards from Microsoft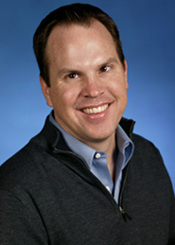 On Monday, I spoke to Toby Richards, who is the the general manager of Community Support Services for Microsoft. Toby's background is in marketing and customer satisfaction and he now works with community and online support at Microsoft.
Toby explained to me that community has played a significant role in Microsoft's long-term success. It is obviously in Microsoft's best interest for other customers to get productive use out of their investments and having communities of engaged customers helps enable this. His team is made up of about 100 people in 21 countries working on community and online support. His team also directs another 200 or so people around the world who provide actual support in the community. It's also worth noting that Microsoft has a huge number of people working on some type of community efforts,
Toby and I primarily discussed two aspects of the company's community and online support efforts.
MVP Program:
The Most Valuable Professional (MVP) Program has been around for about 18 years and according to Toby, is "one of the most recognized tech community influencer programs." The program's goal is to thank and recognize influential community leaders for their contributions to the community (which can include frequent posting in news groups and forums, writing a widely read blog, authoring a book, etc.) and then form a community around these people. MVPs are recognized for a specific competency (e. g. Windows). Beyond the recognition, MVPs get a variety of benefits and access to Microsoft's product and engineering teams. For example, at an MVP gathering in China last month, there were 25 product teams present and the teams talked with MVPs. With the growing popularity of social media, the MVP program has approximately doubled in size over the past five years.
Microsoft Answers:
Microsoft Answers is a support community in which people can ask questions and get answers from their peers. Microsoft's community support forums are visited by 12 million people unique users each month, so as you can imagine, there is a large number of people asking questions and also providing answers. The forums are in 10 different languages and the company is expecting a big surge in traffic after the release of the new version of Microsoft Office in a couple of months.
When a user gets an answer that he or she is happy with, they click a button indicating a certain post helped them resolve their issue (about 50% of users will actually say their question was answered) and that post is then displayed more prominently. What's interesting is that answers are viewed over 1,000 times on average, indicating that a much larger group of people than the original question asker get some sort of benefit from the community responding. If necessary, Microsoft employees also participate in the conversation and if applicable, forward feedback, issues, etc. to product teams.
Some other interesting takeaways:
Each year, Microsoft hosts a conference for its MVPs in Redmond (where Microsoft is based). Over the course of 2 days, the company conducts 500 product feedback sessions with MVPs. The company covers hotel, food, etc. for the MVPs, but they are responsible for covering their own travel. An average of about 1,300 MVPs come from around the world. The event includes keynotes from Microsoft executives as well, including an introductory keynote from Rich Kaplan, who is Microsoft's Corporate Vice President of Customer and Partner Advocacy. During his keynote, Rich goes over specific suggestions that came from specific MVPs and talks about how those suggestions influenced Microsoft products.
Toby said that MVPs have told him that they feel that Microsoft has gotten more transparent and responsive to feedback over the years and through programs like the MVP program. An MVP saying they feel their own program helps is obviously a bit biased, but it's worth noting nonetheless. If you have interacted with Microsoft, what are your thoughts on how they have been handling things over the past five years or so?
Microsoft now has a support presence on Twitter at http://twitter.com/microsofthelps.
HP and Dell both have communities similar to Microsoft Answers, but the companies work together. Toby told me that philosophically, Microsoft's main concern is that users are getting answers. Microsoft works with HP, Dell, and other top OEMs and provides them with information on the top issues they encounter, so the information can be incorporated into the companies' forums and support systems. Microsoft also provides the companies with escalation support if they need it as well.
As expected, the communities are tuned to technical audiences because technical audiences have been engaged with communities and community support much longer than other audiences have. There is a very strong IT professional and developer presence. However, the consumer side is growing dramatically.
Resource wise, Microsoft has been investing heavily in community support and is continuing to do so.
Over the coming weeks, I will likely be talking to another person or two involved with support at Microsoft. If there are any particular areas of Microsoft's support that you're interested in, leave a comment.