Cox Communications Customer Service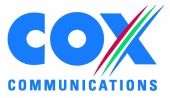 A friend of mine and longtime reader of Service Untitled sent me this link on Saturday. The link outlines a particular guy's recent troubles with Cox Communications. It seems like there is never a lack of bad customer service, especially in industries where monopolies tend to occur like cable TV and Internet.
The guy (Shanti Braford) is a programmer who needs the Internet for his work. His Cox Internet service went out for a while and Cox handled the situation poorly. Like a lot of companies, the actual issue wasn't that complicated to fix, but since the company handled the situation poorly, it became a much bigger customer service problem.
Why his Internet went out is actually pretty sad. From my understanding, Cox decided to disconnect a lot of people and only reconnected them once they complained. Shanti was a very vocal complainer, so I imagine his Internet got connected a lot sooner than his neighbor's.
An anonymous representative from Cox contacted Shanti and answered some questions he had. The representative said that she makes $8.50 an hour and has a very comfortable job. Like a lot of lower level customer service representatives in backwards (at least in the customer service sense) organizations, this representative has to deal with all of Cox's dumb policies and procedures. She isn't empowered to do that much and these policies and procedures make it harder, if not near impossible, for her to provide great customer service.
The representative also mentions how representatives rarely get recognition for a job well done. Most of the feedback they get is when something goes wrong and then it is obviously quite negative. This isn't helpful and definitely isn't an example of good coaching. I'm sure Anonymous Cog, as well as thousands of other customer service reps, can relate.
From Shanti's story and the anonymous representative's comment, I think we can learn the following:
When you do service calls, it is important to have a good relationship with the company actually doing the service call.
It is important to empower customer service representatives to go the extra mile.
It is critical to praise and recognize great customer service when it is provided.
Don't do stupid things like unplugging people's Internet and not plugging it back in until they complain.
Don't complicate issues when they don't have to be complicated.
As a customer, you sometimes have to be rather vocal to get your problem resolved.
A lot of these issues are common themes that you see recurring throughout customer service. They are issues I and others have written and spoken about before, but so many companies just don't seem to get it. And who suffers because of that? The customers.
Oh and Shanti, I've been a DirecTV customer for a while. Although I have had a few problems with them, I would highly recommend them. I also like being a customer of a company that is not the local monopoly (ours is the probably as bad as Cox company Comcast).