Customer feedback gets personal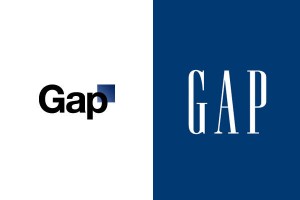 There aren't too many receipts we get from retailers nowadays that don't offer us some kind of reward to log on to a  short customer service survey about our customer experience. Yesterday I purchased dog food from Petco; hence a receipt offering me $2.00 off my next purchase in exchange for answering questions, and then onto Office Depot with another receipt offering a discount to log in and answer some questions. Of course, companies use these customer feedback surveys to gain more insight into their brands, but I often wonder how does a company know how I really feel about my shopping experience without asking me to actually describe it? Answering a question about my in store experience buying copier toner by rating the display on a "one to ten"  scale doesn't necessarily reflect my experience that on this particular visit the display was moved to another part of the store, set up differently, and it took me twice the amount of time to find the toner colors I needed.
Competition is so fierce that standard brand and customer experience feedback questions with repetitive numbers are being replaced by open-ended questions where customers can actually articulate their own views and feelings about products and services. Kampyle, a provider of feedback analytics claim they can figure out why a customer has abandoned their shopping cart. Based on statistics, 29% of users will leave their phone numbers when submitting feedback, and 60% will give their real email addresses. When the company allows customers to steer conversations based on their needs, wants, opinions, and questions, feedback gets more personal.
So how do structured data analysis feedbacks work? For sure they are less precise, but companies agree they are "good enough." Software spots negative and positive comments specific to the organization. For Choice Hotels and Gaylord Hotels, data will reflect service, rooms, and employee behaviors; tracking trends both good and bad. Keywords such as "wouldn't return" or "wouldn't recommend" are recognized, and what used to take weeks and weeks to interpret when done by hand can now be applied immediately.
The software is not without its problems however. Huge companies like BP with diverse operations with clients using  50 different languages would have a difficult time analyzing content. Can any of these automated coding programs capture feedback in different languages or with broad and diverse medical, financial, or legal feedback? Can this technology even understand some of the subtle nuances that could make a difference to clients and customers in selective companies?
So we revert back to social media where we can verbalize our feelings and comments and make a major difference in branding and customer service. Just last week GAP launched an online campaign to introduce their new logo, but when 1000 angry customers posted negative comments on GAP's Facebook, Marka Hansen, president of GAP in North America announced she and her staff had "been listening to and watching all of the comments this past week" and returned to their original 'blue box' logo. So whether GAP did this entire online campaign just to get people talking, it worked and provided us with another lesson in the power of social networking and its effect on customer feedback.