Customer Service in Family Businesses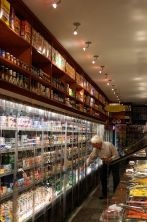 Family businesses are all around us. They are especially common in businesses that are around you. The local deli, the local florist, etc. may all very well be family businesses. If you frequently visit those businesses, you probably know the family. You don't know the business or the owner – you know the family.
Knowing and having a relationship with the family is not necessarily a bad thing. In fact, it is a good thing. The service they provide and the relationship you have with them are very likely one of the reasons you keep on going back. It isn't a transaction – you know the people. This is what many companies strive to do (even ones that aren't family owned or operated) – they want to make it so their customers feel recognized and known.
Family businesses are interesting, though. They often have a tough time finding (and keeping) employees. If they do manage to find and keep these employees, they are often disappointed when these employees don't provide the lame level of service or don't have the same passion or dedication to the business as the family does.
What can family businesses do to keep the same level of customer service going? Here are some tips for family business owners:
Hire people that are familiar with the business. If you have customers that come in a lot or seem to know a lot about your business, you might want to consider offering them jobs. They know your business – what it's like to be a customer and what should be expected.
Communicate your expectations. You should constantly be communicating what your expectations are. You should let potential employees know this before they are hired, after they are hired, and during training. If you make it very clear about what you expect from your employees, they have a much better shot at meeting those expectations.
Have formal training. Many family businesses don't have many formal procedures (if any). They are used to work with their family and close friends and as a result, often don't "grow up" into a "real" business (I put quotes around those terms purposely). Having formal training procedures, formal operating procedures, etc. for a family owned business is extremely important. If they aren't there, I guarantee you will have problems.
Consider outside opinions. Small businesses, especially family businesses, are sometimes hesitant to ask for or accept outside opinions. Let me stress how important it is to get an outside perspective and opinion about what you are doing and how it is all working.
Are there any family business owners or operators out there reading Service Untitled? Anyone with experience working with a family business (either as a customer or an employee)? As always, feel free to comment and provide your thoughts and opinions.
Photo courtesy of zesmerelda.