Dealing with the frustrations of poor customer service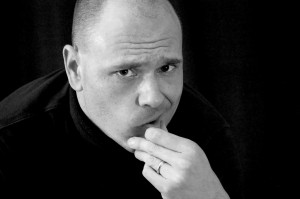 It's no exaggeration that most of us have become truly frustrated by poor customer service at least once in our lives. We dream of screaming, yelling, and throwing defective products over a steep cliff, but that still doesn't take care of our economic loss,  lack of convenience, or a gap in productivity. Instead many of us have turned to retaliate against bad service via the use of blogs, Facebook, and Twitter. No doubt public admonishments catch a company's attention; a good customer image remains vital in any economy, but more so when times are tough.
We always have the option of taking our business elsewhere when customer service doesn't meet our expectations or rather our demands, but there are acceptable and professional methods to work one's way through a bad experience and hopefully a satisfactory resolution. Any organization worth their weight and the expectation of success will want to lean over backwards to resolve our conflicts.
Begin with the most obvious and either call, email or visit the organization first and explain your problem. Don't exaggerate and don't get emotional. Be specific about your complaint since many times a problem can be resolved through better communication between the customer and the store. If the customer service person is not helpful, ask for the manager. Remain calm and polite.
Register your complaint immediately. Don't wait weeks or months to address your problems with either the product or the service. Have copies of records and receipts, names of representatives you have spoken with, the dates and times; any information pertinent to the problem so as you progress up the company's ladder of executives your entire argument already speaks for itself.
Suggest a resolution or a way to correct the problem. Be open for a compromise when applicable.
Maintain your professionalism at all times. Customer service agents have a tough job, and they want to help resolve problems, but an angry customer is likely an unreasonable customer. Remember that the representative you are speaking with is most likely not the person who caused the problem, and everyone deserves to be treated respectfully.
Still no resolution? Now it's time to write a letter, but you don't want it collecting dust in the mail-room. Go to the company's web site and research the name of the CEO or president. You can use Hoovers or Vault to research company executives. And even though you are gritting your teeth in pure frustration, be polite. Begin your letter with pertinent information; this isn't the venue to carry out a Joan Rivers "insultathon." At the end of your letter, thank the person in advance for the help you are confident they will provide.
Give the company a reasonable amount of time to resolve your issues. Consumers always have the alternatives to contact the Better Business Bureau, the Federal Trade Commission, consumer affairs departments and even the state attorney general's office depending on the scope of the issue. For others, there is always the option of changing businesses because there are always many other companies who are interested in doing their best for you. Whereas the customer might not always be right, the customer can always expect the best customer service.