Difference in Roles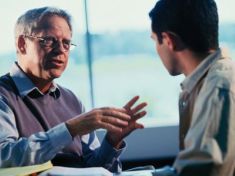 Companies, especially those with complicated products or services, often run into the issue of the difference in roles. Companies aren't sure about the lines between support, account management, and consulting. The first step is defining what the exact roles are within your company. Here is how I define them:
Support.
I typically look at support as reactive. The customer calls a general phone number or emails a general email address with their question, a case or ticket number is assigned, and then a pool of representatives responds. There usually isn't a personal relationship with customers and the company. There are of course cases where individual representatives get to know individual customers, but that is simply because the customer and the representative have been there for however many months or years happens to be the case.
Account management.
Most companies define account management as a service role where the customer is assigned a personal account manager. Account managers develop a more personal relationship with the customer and work with the customer to resolve a majority of their needs. Essentially, the customer has an individual, as opposed to a group or a company, to turn to when they have an issue. Account management usually involves working with the customer to develop solutions that are best for them and doing so on an individualized and often proactive basis. It is a mix of sales and support with some consulting mixed in.
Consulting.
Consulting is the most involved of the three roles. Customers (usually referred to as clients by consultants) work with experts in a particular field (i. e. customer service or sales management). The consulting is usually hands on, it is customized, and while it helps to sell products and services, it does more than that. Consultants often work with products or services that aren't made by the company and make recommendations that are beyond just the scope of the products and services offered by the company. An example is if a company is a client of a company like Oracle (which makes some CRM applications). They hire a consultant through Oracle not only to implement their new CRM from a technical perspective, but also to get the most out of the CRM throughout the rest of their company. It is part product training, part procedure and process design, etc.
Support is the least involved and consulting is the most involved, with account management in the middle. A future post (probably tomorrow) will be about deciding what your company should offer and perhaps most importantly, what should be standard.

Technorati Tags: Customer Service, Customer Service Experience, Consulting, Support