Interview with Doria Camaraza from American Express – Part 4 of 4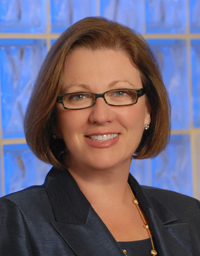 This is the fourth and final part of my interview with Doria Camaraza, the Senior Vice President and General Manager of Fort Lauderdale Service Center for American Express. In this part, Doria talks more about the American Express culture, share some things are unique to American Express call centers, talks about how American Express engages with social media and gathers customer feedback, and finally, how she interacts with customers personally.
Click "read more" to read the interview. You can also read part one, part two, and part three.
Question: What are the one or two things that are unique to American Express call centers?
Answer: Our 160 year heritage is all about service, and it is interesting when I speak to new hires or tenured employees, I remind them that it is a very competitive situation especially in the last few years. Our competition wants to eat our lunch and our customers are becoming increasingly more demanding.
After 23 years here, our competition cannot replicate the level of service we provide, customer service is part of our DNAnswer: We hire for it, we train for it, we reinvest in our people through constant upskilling. What do we have? People have worked here for 30, 35, 40 years and our competition can't replicate this. I'm not sure our competitors are even measuring their customer service, but our customers have spoken and for the past three years American Express has been the recipient of J.D. Powers and Associates award for highest customer satisfaction with credit cards companies and that speaks volumes. I believe about the quality of the service and overall experience, our scores continue to improve where some of our competitors are deteriorating which is a validation of the first point.
Question: Do you have anything you want to add or anything that is relevant to mention about customer service for American Express?
Answer: I'd just reiterate that one of our core areas of focus at American Express is to provide superior service. We're not looking only at our competitors in the credit card industry. We really look as being among the leading service provider in any industry and aspire to be the world's most respected service brand. Right up to our CEO, we feel that customer service is really a business driver and a lot of businesses feel that it is a cost. We feel customer service is an investment, which is the real business differentiator for our organization.
Question: How do you approach design and how do you use your phone menu? A lot of companies have a whole bunch of different ways they do that.
Answer: We use the phone menu to identify how we should route each call. We immediately give the customer the option to opt out of the voice response if they wish. Or they can continue to stay in the voice response menu. We simply use it to make sure the call is routed to the appropriate customer care professional.
Question: Do you use social media in servicing?
Answer: Yes, we do. I am really proud to say that we started it in Fort Lauderdale last August. We have a small, but mighty social media response team and have a Twitter handle. We have customer care professionals who monitor that handle and reach out proactively to answer any questions that may arise or any comments that need answering. If there is anything that looks to be specific to a customer, a member from the Twitter team contacts the customer and takes the conversation offline. If a customer direct messages us, we direct message them back. It is working nicely and we are getting a positive response. This is very new to us, but a lot of issues have been resolved through this social media handle. We haven't looked at any specific measures yet, but we're evaluating what types of inquiries are satisfied through this handle and issues resolved seem to one that is popping up the most.
Question: How do you gather and then use customer feedback?
Answer: Through our listening posts. Social media is one of them and written commentary surveys are another listening post from each transaction. In Ft. Lauderdale, we have a small Service Recovery Team that contacts customers who rate us as "poor" in written surveys. This team does the outbound communication and apologizes for the lack or lapse of service and has a conversation with the customer on how American Express can improve their level of service. We are constantly evolving and improving our processes to satisfy our customers.
Question: Does that Service Recovery Team actually try to resolve the problem or are they more about feedback?
Answer: They absolutely do aim to resolve the issue if it hasn't been resolved. In most cases, a customer is willing to provide feedback as they don't want the problem to happen again. The Service Recovery Team will write a personal handwritten thank you note to the customer with a phone number to contact them if they have any other questions. The note thanks the customer for taking the time to speak with us and hope everything has been done to their satisfaction. Recommending they hold on to the phone number if there is anything else we can do to assist them. Those are my words, but they will write something along those lines in the note.
Question: In your role do you actually interact with customers and why?
Answer: I absolutely do. In one of two ways, customers will escalate to me either through the Internet or through the customer care professional if they are not satisfied, as they know I am the leader here in the Customer Care Center. The other thing I will do, as I was doing earlier today, I will sit side by side with the customer care professional with a headset and listen to their conversation with the customer and provide them with feedback about their performance. Their leaders do that as well, but I do that regularly. I will walk around certain times of the week with a headset and with the leadership team. If a customer care professional needs a second voice or someone to escalate the call to, we will talk to the customer and see if we can resolve their issue.
This is the final part of the interview with Doria. You can also read part one, part two, and part three.