Ease up on customer service demands during inclement weather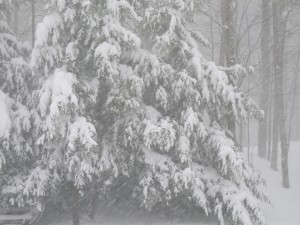 Whether it be hurricanes, blizzards, fogs, or floods, inclement weather has its own way of leading an otherwise civilized society into moments of rage and unacceptable behavior. Spend a few hours in a busy airport and listen as a few narcissistic and petty customers scream profanities at service workers in fast food establishments, airline employees, or transport personnel as if the adverse weather and all of the complications that frequently occur during such times are the fault of the employees.
For airlines at least, and of course in my business of real estate sales, force majeure, or an act of God as contracts state, parties are free from liability when an extraordinary event or circumstance prevents them from fulfilling their obligations. Of course this rarely excuses them altogether, but at the same time airlines are not required to compensate passengers for hotels or other expenses during the delay, and hence something seems to click negatively in the human brain of a few, but no matter how upset we may all become, maybe a "teachable experience" can remind us of what we teach our children.
It is the responsibility of airlines and other services to safely operate during severe weather and emergency  conditions. Businesses that stay open during harsh conditions often have employees who have risked their own safety and comfort to provide necessary services. So instead of telling the person behind the desk she is a "blithering fool," please learn how to treat people with decency and respect.
For employers who need their staff to brave serious weather conditions, be flexible and realize the difficulty of the situations. Employees are not automatically entitled to being paid if they can't get to work, and those policies should be clearly explained in staffing contracts or the company handbook. Maintain fair and consistent employment relations with employees before emergencies and have an "adverse weather" policy in force for the continuation of services in case of such emergencies. If employees are able to work from home using remote devices, it maintains stability of the business as well as an important morale booster in times of stress for both employers and employees.
And for all of my fellow travelers in the airports of the world, although airline companies can be a challenge all of their own, use these simple suggestions to ensure a better experience during inclement weather:
Check online before your flight or call ahead when adverse weather conditions are expected.
Call reservations. While most delays do not require rebooking, some do.
If you are expecting to board a connecting flight, see the reservation personnel for additional help.
Maintain your patience.
Check the website of the airline carrier for their policies concerning inclement weather. For instance, United Airlines has some extremely useful and informative information.