Encouraging Independent Thought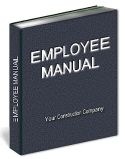 I read an interesting post at Call Center Script about essentially having little games and test trials in the call center. It is interesting concept that made be think about something that is extremely important to customer service: employee empowerment.
Employee empowerment, which I sometimes call independent thought among employees, is so crucial to customer service. It is absolutely necessary to empower your employees if you want to provide great customer service. Period. Absolutely necessary. There is no way around it.
Something I am a huge fan of and really, really encourage companies to adopt is a general empowerment mantra. Sometime like what these companies use:
Nordstrom: UUse your good judgment in all situations.
Geek Squad: Your actions should protect or improve our reputation.
They are really interesting. By Nordstrom telling it associates to use their best judgement, it is putting some pressure on them. Your judgement is important and the company has faith in it.
The Geek Squad's mantra is really terrific as well. The company's founder, Robert Stephens, figured that reputation was a pretty solid thing and very important to the company. He made that part of their empowerment mantra. He told me that employees can break any rule, as long as it works to protect or improve the reputation and as long as employees tell Geek Squad about it. That way, the company can work on improving any stupid policies.
If you want to be a company with great customer service, your company needs to adopt an empowerment mantra (if you don't already have one). You have to mean it and you have to encourage employees to think for themselves and use it.
I promise you that if your company is not used to empowerment or the encouragement of independent thought that this may be a tough transition. You will have to actively encourage your employees to think for themselves and use the extra leeway you give them. You will have to reward them for what could be understood as breaking the rules.
But that is what makes great customer service great. A culture that encourages and rewards employees for breaking company policy in order to make the customer happy is a great customer service culture. I also wouldn't doubt that the company with that sort of culture is a great company – not only for customers, but also for the company's employees and investors.