Exceptional Customer Service Starts at the Top – Are You Setting a Positive Standard?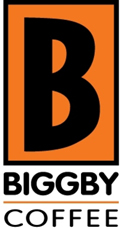 We've all heard the saying "it starts at the top." Typically, it's in reference to how the attitudes of company leaders determine the attitudes of that company's staff members. A month or so ago, I was fortunate enough to be in the audience of a presentation from a company leader who sets a fabulous example for the employees and franchise owners of his company, Biggby Coffee.
"Biggby Bob" Fish is the CEO and co-founder of the Michigan-based chain of what I'd call happy little coffee shops in 1995. Fast forward to 2010 and he's now watching it grow past 100 stores – in spite of today's challenging economy – as new franchise owners get on board with the company's fabulous philosophy.
What has Biggby done right? So many things, though we'll focus on the company's positive ideology, which is clearly stated and reinforced to all franchise owners and employees using several methods. Here's one quick example:
Franchise owners live by an "in-store operating philosophy" using the acronym PERC, which refers to the following four tenets:
Perception by customers that we respect their time and move them as quickly as possible
Every customer leaves the store in a better mood than when the customer arrived
Recognize each customer as an individual
Consistently produce a high quality beverage
Biggby has well-defined core values, corporate vision and mission statements, and a closely guarded corporate culture that come together to define who they are as a company and brand. They use coffee-related acronyms so the details of the philosophy are easy to remember and they reinforce it throughout the franchisee and employee experience.
My personal favorite lines of Biggby culture-defining statements are "B-Happy" and "Love People." Biggby Bob embodies these statements in both his presentations and his social media persona. He's an active participant on Facebook and Twitter and if you follow him, you'll know that his positive energy is genuine.
Want to meet Biggby Bob? He's likely found in one of his franchise stores, working on his laptop, watching the servers create happy caffeinated moments for customers. Besides creating a great corporate culture, he's also an involved leader who sets – and lives by – high service standards.
What do you think? If you're a manager, are you setting a positive example of service for your staff? Have you defined your corporate mission, values and culture?
Guest Writer Bio: Lori Jo Vest, co-author of the bestselling book "Who's Your Gladys? How to Turn Even the Most Difficult Customer into Your Biggest Fan," has been involved in relationship-based sales and customer service for over 20 years. In addition to her work as managing director of the Emmy-winning television production studio Communicore Visual Communications in Birmingham, Michigan, she consults with small businesses on methods to enhance their sales and customer service efforts through personal connection and long-term relationship building. Find out more at www.whosyourgladys.com/blog.