Get on the Frontlines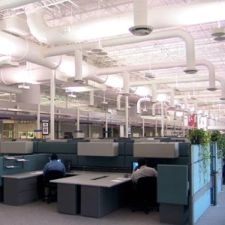 A lot of executives seem out of touch with what actually happens on the frontlines of their customer service department. When executives are out of touch (some are more removed than others), it creates not only a cultural problem, but a problem of the ability to keep frontline employees in mind when making decisions.
An executive's job is not to answer the phones and as such, they shouldn't be expected to do so on a daily basis. However, it is an executive's job to be able to relate to the employees he or she is in charge of. The reality of the corporate world is that the decisions executives make usually have a very significant affect on the frontline employees. The changes that come from the top affect those on the bottom. It isn't fair to those providing the actual service to customers when executives are making uninformed decisions.
The problem in a lot of businesses and with a lot of executives is that they assume. They assume they know the frontlines of a call center is like and they assume they know what challenges individual employees are facing. It sometimes takes more than surveys, more than manager reviews, and more than consultants to get a thorough understanding, though. Sometimes, it takes sitting in a cubicle and answering the phones.
When an executive spends a couple of hours or even a full day answering phones or replying to emails, he or she can learn a lot about what the frontline employees experience on a day to day basis.
The phones may be bad, the chairs could be uncomfortable, the computers are too slow, the Internet keeps crashing, etc. Suddenly, the complaints on the "other comments" part of the employee satisfaction survey start to make more sense. On the other hand, the experience of helping customers fix a problem or hearing positive feedback about the company's product is rewarding. It gives executives yet another (very valuable) perspective.
Make it a point to schedule a few hours, or even a full day, to sit in your call center and do what your frontline employees do on a daily basis. I guarantee you that you will learn a lot.