Getting back to the basics of effective customer service
Cheryl
June 25, 2012
Behind the Scenes, Culture, Customer Satisfaction, Customer Service, Employees, Hiring & Training, Little Things, Big Differences, Proactive, Specific Companies
1 Comment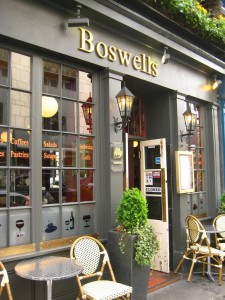 In one of the most successful self-help books, The 7 Habits of Highly Effective People, author Stephen Covey identifies the elements truly effective people use regularly as tools towards their success. No matter how quickly technology continues to dazzle us with innovative ways to contact our customers, understand new products, or strive to make purchasing convenient and quick, satisfied customers and our future relationships with them are what keeps our businesses growing. Might we just build trust and more satisfied customers by getting back to basics, and using  proven methods of success? Here are Covey's habits as explained in his book. Read how easily they can be related to the core values of effective customer service:
Habit number one calls for us to be proactive or to take the initiative to realize the decisions we make will ultimately determine the course of our businesses. No matter how far technology takes us, people still want to speak to real people when they are having a problem or expecting excellent service. Customer service has always been a top priority for American Express as compared to the endless prompts and procedures of other credit card companies. It's interesting to note that more credit card companies have recently been reaching out to the public stating that real people are now readily available when a customer calls.
The second habit is to begin with the end in mind or picture where you would like your business to be in the future. Amazon, Zappos, and the Ritz Carlton hotels pictured clients and guests having access to every amenity, guaranteeing satisfaction with unquestioned return policies, and hiring the most effective agents who could bring a dream to reality.
Put first things first and prioritize your tasks as to your customers. Keep promises, work on your company values, and above all concentrate on the most ethical and respectful ways to promote better relationships with all of your customers. Sometimes it isn't just about the sale, and people remember when you go out of your way to help.
Can you think win-win? Outstanding customer service calls for everyone to win. Can you solve problems and still be fair? While you may not make a customer happy all the time, the win-win situation still counts if there is value and respect for both sides. If one can concentrate on long term solutions and still come up with a reasonable compromise, all parties can maintain their dignity.
Habit five says to seek first to understand, then to be understood. Communication is a two-way street. The most important part of excellent customer service is the ability to listen. We can't solve problems if we don't understand.
Next we synergize which is to join forces with our teams and work together to encourage the best possible customer services. We just cannot depend on the front desk agent who answers the phone or who replies on Facebook. Customer service includes every department from CEO to delivery. The best customer service oriented companies encourage employees to learn, join together to teach each other, and work where the "whole" complements the "parts."
And finally the seventh most successful habit is described as sharpening the saw. The analogy pertains to the man who kept sawing through a piece of wood, but his saw was too dull to finish the job on time. When asked why he didn't just stop and sharpen his saw, the man replied he couldn't because he wouldn't be able to finish his job by stopping. All of us need to take  time to energize ourselves whether we choose to spend time with our children, run ten-miles on the beach, or relax in the mountains of New York State. Take some time, and learn from our mistakes.
The valuable time we spend honing our best talents and helping our colleagues to be the best they can be will help to establish the  most successful companies.