Google enters into customer service industry with Trusted Stores Program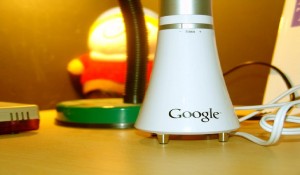 Critics are saying that Google has entered into the customer service arena which in the past  directly contradicts their automated tech abilities and less than stellar customer-centric talents. The introduction of the Google Trusted Stores Program may be the foundation for competing with Amazon someday, but it's interesting to see Google becoming a customer service representative for customers right down to even offering a purchase protection plan when a sale goes awry.
So how does the new program work? Actually Google has been testing their "Trusted Stores" badges since October 2011, and it is offered to all United States businesses with a self-service sign up interface. The service is free of charge to customers and merchants, and according to Google the intended purpose is to increase trust for online shopping, so if a customer doesn't know the company they can check its reliability before turning over their cash. According to an article by NBC:
The new program is Google's attempt to make nervous buyers calmer about parting with their credit card numbers on an anonymous site.
The Google Trusted Stores Program will rate online stores on their delivery of an overall customer experience. A potential customer will be able to see who ships quickly and their reliability. For instance, shipping will be rated on the percentages of on-time shipping based on the time frame specified by the company and the average days for a product to ship. The service section of the evaluation will be based on the percentages of issues resolved within a short amount of time and the low percentages of customers needing assistance from a particular organization.
What makes the program most interesting is the promise of a Google customer service representative who will mediate between a participating merchant and customer when a problem occurs and of course the Google new purchase protection plan of $1,000 at no charge for qualifying purchases.
Google  group product manager Tom Fallows states they are not getting into a ranking system, but trying to help shoppers feel more comfortable with buying online. It would seem that the less known merchants would benefit the most from this program; so far Wayfair, Timbuk2 and Beau-coup have all signed up and subsequently announced that business has increased. To date Google states 50 merchants have signed up for  the program.
Whether Google expects more merchants to spend their increased revenue on AdWords or if it's just a push to compete in  customer service excellence that garners the attention of all customers, the Trusted Stores Program will be even more interesting when Google rivals sign up for the service.