Guest services and planning needed to create a 'Wow' experience in buffet style holiday feast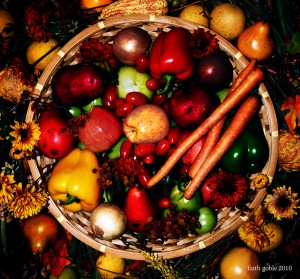 Buffets traditionally save on labor costs and provide an excellent venue to showcase a restaurant's best food and service. In a resort area such as South Florida, the '"WOW" experience includes customer service, atmosphere, cuisine, and of course – location. So how does all of this compare with the Jupiter Beach Resort & Spa located in Jupiter, Florida on a beautiful Thanksgiving afternoon? The resort is located directly on the Atlantic Ocean beach and offers 12,000 square feet of indoor and outdoor dining facilities, yet no one even glimpsed a view of the sandy beaches nor could anyone boast a "WOW" experience for a poorly planned Thanksgiving feast.
Let's travel back to the beginning of the experience when there were confirmed reservations made for a specific time. First impressions are important, and the initial customer service coordinator's poor judgment and lack of planning immediately diminished any well-meaning intentions. When guests are forced to wait for over an hour before they are seated, and made to stand around with no apologies and no direction as to the reasons for the delay, it would seem a new marketing plan would be imminent. When guests with confirmed reservations are made to wait as "walk-in" customers are seated before them, when no servers ever appear in the make-shift lobby crowded with guests waiting to be seated even taking beverage orders, and when hostesses do not communicate with waiting guests, it's dubious anyone will be wanting to come back for another holiday celebration.
The best advantage of a buffet is the flexible format and of course, it is easier to accommodate more people than offering sit-down menus with table service. Frequently the rule of thumb is one server for 18 guests during a sit-down function as compared to one server for 24 guests at a buffet, however when servers are cleaning up tables, delivering drink orders, and other buffet associated duties to 40 or more guests, service suffers. Diners miss out on the experience of the best a resort can offer, and dining in two conference rooms without even a window certainly suffers the anticipated ambiance of a family dinner overlooking the grand vistas of a beautiful seashore facility.
So what could have been done to ensure a positive experience for guests? The excuse that management could not plan for the length of time a guest stayed at the buffet and therefore backed up multitudes of awaiting guests was not sufficient. Since the 16th century when buffets originated in France, experienced catering and convention managers have been able to estimate the time guests spend eating. Buffet managers should have planned for more staff or at the very least – limited the amount of reservations and of course denied "walk-ins." A more experienced hostess staff should have been keeping waiting guests constantly informed of the situation, and an apology with an incentive should have been offered to guests for a future visit. And of course, there should have been the same choices of food for the guests at the end of the day as were available for the guests at the beginning of the buffet.
And even though it is a beautiful spot for a peaceful afternoon, the chances of my family ever returning are slim. When we tell ten of our friends and they tell ten others, what might have been a great place to plan a wedding, a party, or a family reunion becomes a place just "off the list."