Happy National Customer Service Week!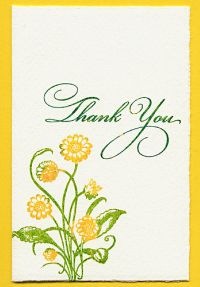 I'd like to wish a very Happy National Customer Service Week to everyone. While I never advocate customer service being a weekly, monthly, etc. theme for your company (it should be permanent), there is nothing wrong with a week to recognize customer service.
The official web site has some tips here. As my friend and fellow customer service writer suggests, just take a few moments and say thanks! Thanks to your customers, friends, employees, and so on.
Here are some helpful links:
Thank you for reading Service Untitled! Thanks for telling your friends and helping to spread the word. It has been (and continues to be) a lot of fun.
Photo/image courtesy of juniperberry.