Home builders stepping up customer service in tough market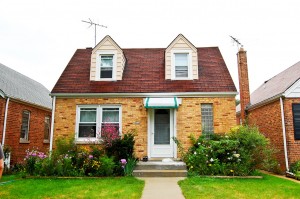 Here in sunny South Florida, real estate is booming again, but there are definitely new rules when it comes to new construction. Builders who have been lucky enough to survive the economic real estate plunge are slowly emerging again with new and improved products. Home buyers are more concerned with advanced energy, the use of efficient materials, and builders who understand their desire to conserve the environment. Builders and realtors alike are concentrating on "Green" building using recycled and energy efficient materials, heat from the earth, recycled rain water and solar heat as alternative and environmentally friendly power sources. The best "Green" builders will welcome independent inspectors who rate energy efficient homes – the top rating "5+ Stars."
Considering buying or building a home is one of the biggest financial decisions a person will ever make in their life, home buyers want to consider a builder's mission statement committing themselves to building quality construction, a builder's reputation, and more than ever now customer testimonials assuring home buyers the builder will deliver the best product for the amount of money a consumer is able to spend.
So what does customer service look like in the home building business? Customers want a builder to take the time to understand their wants and needs, the builder to ask the right questions, to understand a buyer's style and to be responsive, understanding, and considerate through the entire experience. Builders now need to exceed the needs and expectations of a customer and focus on building a rapport so as to tailor a new home to fit within the monetary budgets while delivering a beautiful product.
Nowadays successful builders work on maximizing area, creating a modern openness in the living space, upgrades in such areas as the kitchen cabinetry, appliances, trim, and landscaping. Home buyers want their builders to be quick to respond and to provide them with timely updates. Consumers want the builder to be there with their realtor to sign the contracts, to understand the deposits needed, to be assured that the same contractors used by the builder are dependable, reliable and have been with the builder for years – a profound indication that a builder is respected and fair in all of his professional relationships.
And finally – when the big day arrives and the builder proudly hands over a set of house keys to the new homeowners, the after care service will never be overlooked. What was once an industry wide issue of builders neglecting follow-up care after the check had been cashed is no longer tolerated since buyers have so many options to choose from and so many builders who want to consistently be asked to build another home.