How Customer Service Can Create Brand Ambassadors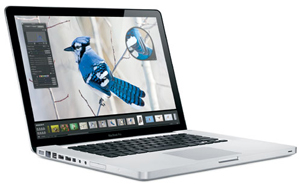 For any type of business looking to sustain itself past the honeymoon period (when venture capital or buzz ends), the ratio between new customers to retuning customers must favor the latter. Brands that are able to lead with quality customer service and innovating products are able to retain customers and turn them into brand ambassadors.
Talk to any Apple Mac user and ask whether or not they would recommend Apple and you'll witness the power of having brand ambassadors on your side. So if having brand ambassadors is good business and all you have to do is offer quality customer service, why doesn't every business do it? Well, first unfortunately few brands understand the awesome power of leading with customer service as a business objective and secondly in addition to leading with customer service a few conditions must be observed.
Under what circumstances can quality customer service lead to the creation of brand ambassadors:
Having Desirable Offer: The first condition is offering a product or service others will likely need. Even the most loyal brand ambassador will find it hard convincing you to buy a fax machine in this digital age rather than using a piece of software. on the other hand, if the product is inferior to similar products in the market, but is more than made up by quality service the condition is still met.
Engagement Level strategy: The idea is to openly accept and engage in communication with the customer base. Some brands only see generating revenue from customers as engagement others on the other hand also value communication. Open communication will contribute to brand loyalty an important step to create brand ambassadors.
Encourage Social Sharing: Brands should not shy away from asking and encouraging customers to share legitimate brand messages. Those messages are not necessarily sales pitches, but could also be fun and creative (I'm a Mac I'm a PC) as long as they serve a business goal. The web now days offers a selection of social applications such as Twitter and Facebook where brand ambassadors could be heard.
Customer-Centric Objectives: Many brands may say they are led by customer service, or that their customers are all treated equal etc but in most cases the execution is lacking. A successful customer-centric strategy should be build around a customer service culture where every discipline of the brand understands its importance and does its part.
If you are looking to create brand ambassadors, I hope this post will point you in the right direction.
Today's post was written by Joesph Eitan, Founder and MD of Photo Paper Direct. Joesph has over 20 years experience managing brands and engaging with customers.