How to Measure Satisfaction at Every Step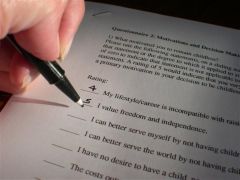 I constantly preach about the importance of surveying customers constantly and consistently. Companies that don't survey their customers often find themselves making the wrong decisions about what they should do next and what needs improvement. The executive's perspective is very different than the customer's perspective. This difference is the reason that companies should survey customers. A challenge that many companies run into is when and how frequently to survey customers.
There are different schools of thought about when and how frequently to survey customers. Some companies believe in doing a big survey once per quarter while others believe in doing little surveys at every single step of the customer experience. There has to be a balancing act because a survey once per quarter may not be enough whereas a survey once a day for every customer is probably overkill. If you have a ten step customer experience and send a survey for each step, customers will become overwhelmed and annoyed.
My personal preference is to send a brief (as in: no more than 2-3 question) survey after every customer service interaction (phone call, email, etc.). This way companies can get an accurate idea about the quality of the service they are providing across all mediums. If it is emailed to the customer immediately after the interaction, it should still be fairly fresh in their mind. Simple surveys with a Net Promoter question usually provide companies with a good idea of the quality of service they are providing.
Having surveys freely available to interested customers is always a good idea, too. If you own a retail store, make sure there are surveys at the counter, near the bathrooms, etc. Include them occasionally in shopping bags or a link to a survey at the bottom of a welcome email- that sort of thing. Make it easy for customers to provide their feedback and make it useful to your company. It is a terrible waste to have a customer fill out a survey that is useless to the company because it's flawed or doesn't address the important issues. Invest time and effort into ensuring the surveys you're making available to customers are worthwhile.
Except for the random quarterly survey, try to keep surveys short (just a couple of questions). Make them as straight forward as possible and as always, make it easy. Surveys that are complicated, long, etc. don't help your response rates and certainly don't make your customers like the surveys (or by extension, your company) any more.
Technorati Tags: Customer Service, Customer Service Experience, Data, Surveys