How To Spot a Bad Job Candidate in an Interview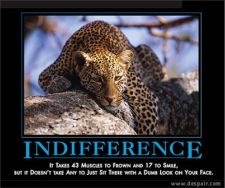 A commenter (Sebastian from my friends at Webmail.us) reminded me that I completely forgot to write my promised follow up to my post about identifying bad job candidates.
The post was a good idea and I'm happy that Sebastian reminded me. In the first post, I already talked about some things you can look for when screening candidates. Assume the candidate has passed that test – their resume looks good and you're now ready for some sort of in person or phone interview. What should you look for in that initial interview?
Did they do their homework?
I like to start off interviews with a few questions that essentially ask if the candidate has done his or her homework. Questions can include "How would you describe the services we offer?", "What would you say our competitive advantages are?", etc. These not only see if the candidate has bothered to look at the company's web site, but also can give the interviewer an idea about whether or not the candidate "gets" the company.
Are they paying attention?
It seems minor and is very subjective, but it helps to notice how much attention the candidate is paying to you and the interview in general. Are they "with it" (you can tell)?
Do they blame others?
I can't stand it when job candidates blame other people (bosses, colleagues, policies, etc.) during interviews. If they're making excuses, it causes me to think a lot less of them. It just isn't a personality trait I like and it isn't a personality trait that is good for customer service.
Are they specific?
A big thing I look for in answers is how specific they are. Specific answers are infinitely better than vague ones. I want to hear how, what, and why the candidate did something at their last job – not just that they "improved customer service."
Attitude.
Attitude makes a huge difference – especially for entry level customer service positions. Does the candidate smile? Does he or she use positive words? How is the candidate's tone of voice? Does he or she laugh? Things like that can all be good indicators about a candidate's attitude.
Little things.
I also want to see a candidate that is dressed neatly and professionally, is early (5 – 10 minutes) or at least on time, and is nice to employees (receptionists, security, etc.).
What do you look for when you're interviewing job candidates?