How we worship our satisfied customers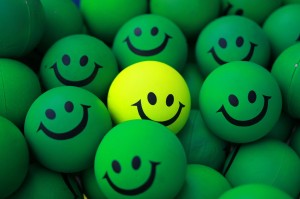 With happy customers comes repeat business, referrals, and of course loyalty; all adding to a customer oriented culture that ultimately places an organization as being more popular and valuable. The customer-centric legend, Zappos, an e-retailer with a unique approach to selling shoes and a variety of other merchandise, focuses its culture on pleasing the customer at a personal service level. Their "Happiness Experience Form" evaluates the team member's ability to personally connect with the customer, build a rapport, address the needs of the customer, and deliver the "WOW" experience.
Perhaps one of the best known Zappos' customer experiences happened in December 2012 when a conversation between a team member and a customer lasted 10.5 hours. Ironically, when the duration of the phone call which concentrated more on what it was like living in Las Vegas than selling shoes aired throughout the media, Zappos did not perceive the news as bad. A Zappos Customer Loyalty Team supervisor, in fact stated:
"Zappos's first core value is to deliver wow through service, and we feel that allowing our team members the ability to stay on the phone with a customer for as long as they need is a crucial means of fulfilling this value."
The customer did reportedly purchase a pair of Ugg boots.
Everyone wants to work for the best company which ultimately then attracts the best potential employees; therefore costing less money to recruit the most talented. With successful companies come better revenues, stability in the economics of the company, and more opportunities for future employee growth and promotions.
Many companies question how an organization changes from being focused on products or transactions to placing the focus on customer experiences where people become engaged emotionally. Beginning at step one with employees, evaluate if they are willing to help each other, are compassionate and helpful, and treat each other with respect. Have new strategies been defined to help employees embrace the experience – both by in depth training and by the involvement of partners who are able to enrich these experiences?
Customer-centric organizations incorporate their company culture and teach by example the following basic elements:
Customer experiences are customized; everyone is an individual and not just included in the one size fits all or "Please do not hang up. Your call is important to us."
Customer needs are anticipated.
Customers receive quick responses.
Customers are involved in the development of services needed by asking clients and consumers what they find to be important.
Customer data is recorded and used to deliver a better experience.
Customer trends are tracked.
Trends and problems are shared with the team; what better way to improve customer experiences?
Send out and collect reviews after transactions to improve the customer experience and the products being sold and delivered.
And at the end of the day, have a plan to recognize the achievements of employees. Celebrate that incredible "WOW" experience a team member managed to pull off by "stepping out of the box." Encourage employees to focus on customer experiences and make each unique experience a part of the company culture.