Improve Customer Retention with Documentation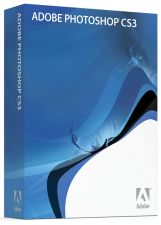 When I wrote my post about moving help outside of the help center, I promised to write a post about one of the main benefits of actually moving hep outside of the help center (besides the logical conclusion that customers will actually use the documentation more). The second benefit (and perhaps more importantly) is that help outside of the help center can teach customers how to use parts of your software or service that they may not be familiar with already. This is very valuable for a number of reasons.
The more they use it, the better.
If you have a software product that's very powerful (I like to use Photoshop as an example), then there is a lot of value in teaching customers how to get the most out of it. If they know how to get the most out of your product, they are more likely to stay with your company and continue using your product or service. They get more attached, more used to it, etc. — all things that can result in higher repeat sale rates.
It helps branding.
Customers like to know how to get the most out of things they have paid for or invested time in. When companies take the time to write up documentation and helpful tips that customers actually can get use out of, it can help branding for both the company and the product.
It saves on support costs.
The more customers know about how to use your product or service, the fewer questions they have to ask. The fewer questions that are asked, the lower the support costs. The math is dead simple and it shows how much sense it makes to actually invest time and money in documentation.
It forms a competitive advantage.
Your marketing department can work very hard touting certain features of your software or service, but it is your current customers that will create your software or service's reputation. If you have a full featured CRM product, but it is really well known for its billing application, your product may be described as a billing focused CRM by fellow customers. If your help documentation encourages customers to use other features of that same product, you can gain the reputation of a great CRM overall instead of just a great billing CRM.
These reasons, along with those mentioned in the first post, should hopefully make it clear that it makes sense to bring help outside of the help center to some degree. There is a lot customers can learn from engaging with, instead of just reading, the product or service that your company offers. Interactivity as one of several option is a lot better than just static text as the only option.
Technorati Tags: Customer Service, Customer Service Experience, Documentation, Help, Help Center