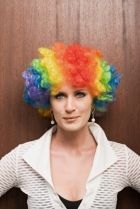 Another question that was asked through the search box here on Service Untitled was "do happy employees give better service?" I think the most appropriate answer is they sure do.
You've probably had a job you didn't like. Were you motivated to provide great service? I know I wouldn't be. When I like my job, I really want to provide great service. I want to go above and beyond to make the customer happy – that way they have a positive view of the company I'm working for.
There will always be really exceptional people that will provide great service and maintain a good attitude even if the rest of the things aren't that good. Those people are very rare, though, and I am sure they would provide even better service if they were in a job that they really liked.
You should aim to make your employees happy. If they're happy, they will be a lot more motivated to provide quality service. It will be a lot easier for them to do so as well. Customer service is at least 50% attitude and people have better attitudes when they're happy.
I've written about how to make your employees happy before:
And of course, you can just search for the word "fun" and get plenty of results.
What are you doing to make (and keep) your employees happy?