Interview with Bruce Eicher from ChaCha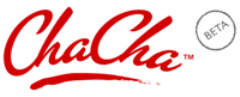 Bruce Eicher is the Vice President of Guide Care at the "human-powered" search engine ChaCha.
ChaCha is an interesting company that I have written about before (here is my guide for their guides and my post summarizing a positive experience). Their customer service challenges are unique – they are dealing with thousands of part-time guides and trying to deliver a positive search experience to thousands of searchers. ChaCha has only been around about a year now (the site was launched in alpha in September), so they are still learning.
This will be a three (possibly four) part interview. Part one is below ("after the jump"). In part one, Bruce tells me about ChaCha, how many active guides they currently have, what their training process is like, what the average guide is like, and the biggest training challenge.
Question: Could you tell me a bit about ChaCha?
Answer: ChaCha is an internet- based search engine. Our biggest focus is providing not just the standard web crawling results but interjecting human brain power. Our slogan now is "Search plus human brain power." What that allows us to do is find those golden nuggets out there without having to search multiple pages with Google or Ask, Yahoo, MSN, etc. We really focus on what we think are the best results out there as vetted out by our guides.
Question: How many active guides does ChaCha currently have?
Answer: We have over 30,000 registered guides. Over time, we do some recycling of the process based upon testing and quality control. We have close to 12,000 guides that are actively searching and performing different functions for us. About 2,000 unique guides do a chat once a week or more. Over a month-long period, it is in the high thousands. The summertime has skewed the numbers since people aren't on the Internet as much because they are outside or spending more time with their families. It is starting to pick up more since school is starting again, and people are getting more active online. We don't have a trend because it is the first year we are doing this. I don't see any major issues with number of guides, though.
The good part is that we have about 26,000 more people who have applied to be guides. At this point in time, we are really more focused on quality than quantity within our guide pool. We are focused on putting together better tools for training these guides to interact with our system. We really have held back a little bit right now and are really looking at pure quality.
Question: What is the training process like for new guides?
Answer: That is what we are going through right now – developing a whole new training and testing process.
Over the past three months, we've initiated something with a qualitative screening process that discusses what ChaCha does via video and skills testing (problem solving, typing, basic search skills). As we have developed the roles within our system, we have actually developed online tools for what we call the ChaCha results piece which looks at past search results and has our guides vote on these. In that role, a guide has to effectively watch the application, read through some of our information (which we've enhanced) and then take two basic tests. We give a couple of chances on that and then quality control takes over.
The second part is live the query searching. The new guides work with master guides to work on searching and training. That all has quality assurance to it as well.
In the initial training process we assign roles and helpful hints in the guide application. What we are also instituting now (within the next one or two months) is a place for people to come to get tips. So experienced guides can be the guest speakers or maybe application experts are known for their searching. It will be additional training tools and activities so guides can get better. We haven't gotten an official name for it, but our guides know it is in place and being developed.
Question: What is your average guide like?
Answer: It is a combination of students, stay at home parents, people who want to earn a bit of extra money after work. Some people spend many hours because they like to be in the Internet world. Most of them are good, knowledgeable Internet users that they have done a lot of searching on their particular subjects. We are seeing people that have expert topics that they want to develop more and want to explain. We are trying to get more tools out there for those people.
Question: What is the biggest challenge when it comes to training guides?
Answer: Guide quality. The reason I say that is because the screening process is because it is all virtual. You are not physically interviewing these people so you are trying to do it based upon metrics, testing type activities, and different things they've submitted to us. It isn't like a person you have in a call center that a customer service person would be used to. There aren't the same type of interviews and areas you can compare. You can't watch over their shoulders. Our guides are located all over the country and this isn't their full time job. It is all about really grasping the right person and integrating them in with what ChaCha is trying to do.