Interview with Jack Hightower – VP of Sales at CarMax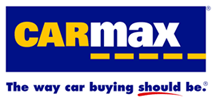 I've talked more than a little bit about car dealers and customer service (post 1, 2, and 3). After having my miserable experience shopping for cars with some other companies, I decided to contact CarMax and see if they were interested in an interview. I got an interview with Jack Hightower, who is CarMax's VP of Sales.
In part one of this two part interview, I talk to Jack about how CarMax started as an edavor of Circuit City, how they took big box retail and applied it to cars, their model, the challenges they face, and most importantly, what they do to make the car buying experience better.
Question: CarMax was started by some executives at Circuit City, correct?
Answer: That's correct. CarMax started as an endeavor of Circuit City to look at some other business opportunities.
Question: How did they get the idea to take what is essentially big box retail and apply it to car sales?
Answer: A big part of that was just looking for retail opportunities where a lot of experience in big box retail would give them an advantage in a different consumer environment. That started a process of talking to customers, focus groups, and a lot of research work to find a retail genre that had an opening for some of the expertise Circuit City brought to the consumer electronics industry. I think that the consumer feedback really led them back to the automotive retail industry, specifically to used car retailing.
Question: Is the CarMax model (customer service, philosophy, etc.) modeled after any company in particular? A combination of companies?
Answer: I don't think so. Some of the feedback we gathered from that early consumer insight would be that there was a large number of customers that when asked what they liked about the automotive purchasing experience found more things they didn't like. That's been the model for where CarMax has tried to build. There were several things we learned that had been cornerstones of our consumer offer since day 1 and continue to be a big part of that. The model is really based on what the customer told us they wanted to see.
Question: What were some of the major challenges with bringing relatively traditional retailing to car buying?
Answer: Part of it was breaking away from tradition. The core of traditional retailing was there – it was building the fundamentals of how CarMax purchases cars, the appraisal of the customer's car and the offer to buy it from them at the store with a transparent offer that doesn't change whether you buy a car from us or not. The fact that we were going to offer complete transparency and no haggle pricing on our cars was a big change. From a traditional retail environment, that was easy to understand. Where it was difficult was "that's not the way it's been done in the industry" – it was part of the game. Even from the very start we stayed very dedicated not to go those directions – even sometimes early on when there were temptations. We've sold over 2 million cars and we sell them all at the price that's stickered on that car – the CarMax price that is posted on every vehicle that sells.
Question: What does CarMax already do to make the car buying experience better?Answer: It starts first with providing a large and broad selection of high quality used cars. From a personal selection standpoint, we have a unique opportunity based on our ability to sort the customer's desire and location – what we've learned about that individual marketplace. For a customer that wanted to look and compare a Chevy to Ford, a Honda to a Toyota – they can come to the CarMax store and in most cases, have a chance to test drive all those cars. That's an advantage of selection.
Second to that is the quality. All of our cars go through a quality inspection (CarMax certification). We back that up with our 30 day warranty and our offer to sell extended warranties on those cars. Putting a quality car out there that is guaranteed to have no frame damage and clean title helps a lot. Then, we back all of that with a 5 day return privilege for our used cars. This is like buying anything else at any bigbox retailer – it is a very important decision, a significant part of a consumer's life – why shouldn't customers have as much fun buying a car as they do buying a stereo or a pair of shoes or anything else they consume. That's quality and peace of mind.
From a selling standpoint, it really walks back to the transparency of our offer. Apparently, you've been through the car shopping experience recently. In many cases, you walk into an environment that had a price, but you knew going in that there was going to be an opportunity to make a movement off of that price. I'm not a car guy – I didn't grow up in the car industry – my background is in department stores. I would have never dreamed working for a car dealer because I didn't like buying cars until I found the CarMax experience. My neighbor was always a better negotiator than me and I knew he could go to the same store and buy the same car and always get a better price than me. The CarMax process says that the car has a price and that the price should be visible, easy to understand, and that everyone that comes through the door should have a chance to buy that car at the exact same price. No haggle, no games.
Our sales associates. are driven, motivated, and challenged to find out from the customer about what type of car is best for them, select it, and then put the customer in that right vehicle. Our associates are commissioned, but they make the same commission off a $5,000 car that they make on a $15,000 car. There is no individual incentive to upsell. Their job is to work with the consumer to put them in the right car for the consumer. Plus, if the consumer is put in the wrong car, they can bring it back within 5 days. There is a great alignment between our selling process and the consumer's best interest.
Add to that our appraisal process: our buyers will give a written appraisal for any car a customer brings into us. There is a written value on that car that is good for 7 days. That value doesn't change if you buy a car from us or not. Sometimes you get involved in this trade-in process, which makes things more complicated. That doesn't happen at CarMax.
The third piece is how we do financing. For those customers who want to look at financing a vehicle, our sales consultants work directly with the customer. We don't make finance decisions in the store – we don't have a finance specialist. What happens is our sales consultant works with the customer and enters the information into the computer. The information is communicated electronically to numerous lenders we work with who make independent decisions on the financing options on that vehicle and they send those back electronically. Our customers are sitting on the same side as the computer screen as the sales consultant and when those offers come back, whether it's 1, 3, 5, the customer and our sales consultant work together to chose the payment that's best for the customer. That takes a ton of pressure off the customer. It's a fast, easy, online process. And once again, the sales consultant is not motivated at all to push a finance decision. They are driven to do what's best for the customer.
I think part of our process is a very nice alignment of the customer's desires and our selling associate's desires. Long answer, but I hope it gives you a flavor for CarMax.