Jack Hightower of CarMax – Part 2 of 2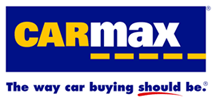 This is the second part of the interview with Jack Hightower, VP of Sales at CarMax.
This part of the interview talks about how they tie customer service into the car buying process, whether or not customer service is a key competitive advantage, what they offer that customers seem to appreciate the most, their hiring/training process, stuff that goes on behind the scenes, and their efforts at monitoring (and being a part of) the blogosphere.
Question: How do you guys tie customer service into that?
Answer: Exceptional customer service is a very key part of our culture and the things we talk about with all of our associates in the store. Not just our sales consultants, but it moves all the way through all associates in the store. Along with that, we do extensive customer feedback. We actually survey our customers that do buy from us. We survey customers that don't buy from us. We take that feedback and provide the stores with modeling and feedback for their performance so they can always gauge exactly how they are doing with their customers. We train programs on giving exceptional customer service within our stores. We recognize exceptional customer service. Then, we back it up with a customer service response process at our home office along the way. We really dedicate a great deal emphasis to the customer service process.
What could be better than to have people buy a car from CarMax and like the experience so much that they go out and tell other customers about it. That's the long term answer for us.
Going back to when I was buying cars, I never bought a car from the same place twice because I didn't like the experience. We really drive for giving a good customer experience and we think that is a long term advantage for us.
Question: Was customer service intended to be a key competitive advantage from the beginning?
Answer: Oh yes. There is an absolute intertwining between good customer service and the core principles we serve (along with selection, quality, no haggle pricing, etc.). It's hard to separate any part of those because our consumer offer is about giving good customer service. Then, you back that up with great quality people who have been trained and are dedicated to doing this job in a different fashion. Combine that with our consumer offer and you get exceptional customer service.
Question: What are some of the things that CarMax does or offers that customers seem to appreciate the most?
Answer: There are a couple of things. When you talk about our offer and our no haggle pricing, they do tell us that they appreciate those and it makes a very different car buying experience for them. One of the things is that if you look at carmax.com, the ability for the customer to go online and shop the cars in our inventory knowing that the car online is priced the same as the one in the store. They can really get a great deal of shopping done online. Add to that free transfers within markets. We'll move the car from where it is to where you want to see it in person. Our entire organization has 20,000 cars available online to look at. We move cars from Baltimore to Los Angles if that's what a customer wants. There is a cost associated with the transfer it is outside the market, but it is still a unique service that says, "The car I want is over there, how do I get it here?" The transfer system is another customer advantage.
Question: What are your hiring and training processes like?
Answer: We spend a great deal of time and effort in really hiring top quality and best qualified people that are out there. Especially from the selling side of business, we find many people like myself that don't have experience in traditional auto retailing. That's of interest for us because when people come in and shop our experience they think that they can do the job too. They say this looks like a fun company to work with – we were chosen by Fortune Magazine as a top 100 place to work three years in a row. All of the sudden, you start getting a better feel about the culture and organization of CarMax itself. That brings in the best of the best applicants that are out there.
We do extensive classroom training, we have a very robust training system that develops individual training guidelines for all of our associates, tons of feedback and recognition inside the store itself. That training piece becomes a part of our everyday process.
Question: What are some of the things that go on behind the scenes that the customers don't realize are happening, but actually make a big difference?
Answer: We're so transparent in our offer to our consumer that there is nothing behind the scenes that would concern our customer. That may sound a little biased, but a big part of what I think consumers didn't like about the process to begin with. There are some customers that may like that piece. There are lots of great competitors out there – we think that we've carved out a niche that takes away a lot of the gray area that goes on behind the scenes.
If there is one thing that goes unnoticed as such, it is probably the real work of certifying a car and making sure that the inspections go okay. Oftentimes the customer sees the cars on the lot, drives the cars, and thinks they are great cars without understanding there is a great deal of work that goes on before its ever made sellable.
If you walk into our stores, you'll see an actual vehicle that we really use to explain our quality. There is a photograph of the exact car in its wrecked condition and the car on the floor looks great. We want to help the customer understand that our inspection process would have found things in this car that wouldn't have passed inspection. Frame damage, flood damage. Some of those things that may not have shown up from looking at the car, but behind the scenes, our inspectors pointed it out. That's why we give a five day return guarantee, clean title, no frame damage guarantee.
Question: What is CarMax doing to further improve the car buying experience? Where do you think you guys still have room for improvement?
Answer: We're constantly improving and are committed to continuous improvement. Part of that is constantly listening to our customers. We do survey our customers a great deal. We get great feedback and response and we are always checking what we hear from our customers to make sure we are fulfilling the same things we committed to when we started in 1993.
Question: Do you guys monitor the blogosphere and the web in general for mentions of CarMax?
Answer: We do now. In fact, we recently hired someone to work in that capacity.
Question: Have you thought about starting a blog? I imagine a lot of people would find it quite interesting.
Answer: We're looking into it. We have to find out if that's the right thing. We're in the gathering of information phase if you will.
Question: Anything to add?
Answer: One of the keys for us is that we sell more used cars than any other auto retailer in the country and we've done this through a complete and consistent offering and really executing this consumer experience that we've talked about.
We also have very aggressive growth plans. It won't be that way if we don't serve our customer properly. You have a chance to grow because you are doing a good job for your customer and it creates new growth opportunities along the way.
In fact, we opened a store in Tucson on March 29. On April 5 we opened two stores in Milwaukee. This is a continued part of our growth and expansion.
I think that tells us that the consumer almost votes and tells us that they like our process and we're successful. That gives us the ability to grow and to offer to more consumer markets along the way.