More to customer loyalty than just having a great product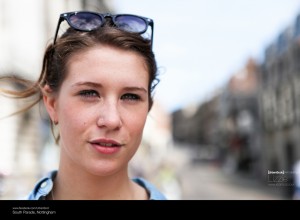 Most of us take great pride in the excellent products or services we provide, but let's face it – there are many great organizations and service providers who do the same thing. So  how do we set ourselves apart from our competition? Better yet, how do we deliver customer service above and beyond; services and products which shoot us out of that "good" box and upward towards the big blue sky of "great"?
At one time, the only way to really figure out what customers wanted was through either the customer service help desk or via telephone. The task of customer feedback however, has now taken the social technology route – namely Facebook and Twitter. It's easy for businesses to connect with customers, and we have the extra advantage of gathering information about our clients and customers – making it easier for us as business owners to fit their needs. Consumers readily tell us what displeases them, which for the astute listener and passionate organization owner, then helps us to analyze our strengths and weaknesses.  That encompasses listening to feedback very carefully and making adjustments when needed. For instance, if a customer complains on Facebook about a faulty product and the problem is addressed immediately, those wrongs become tools to turn the negative into the positive. If the problems with the faulty product are solved, it implements positive feedback, and as customers realize they are actually dealing with real people eager to help, we garner brand loyalty.
On the other hand, organizations can become victims of smear campaigns. Sometimes it happens because of rival competition while other problems may have arisen because of an unfortunate run of inadequate services or an inferior product. The best solution is to address the problems accordingly since negative accusations can certainly tarnish a business' reputation. Whereas loyal customers statistically allow four tries to rectify a problem before moving on to the competition, shouldn't a company just "fix it" in no more than two tries?  Acknowledge mistakes, apologize, and fix it. Those are the loyal customers who will speak favorably about an organization, thus encouraging others to speak out about their own favorable experiences. It may not always be a complete win, win, win; unfortunately social media also attracts a few less than desirable critics who for unknown reasons may just lash out for the sake of creating havoc. Again identify and address concerns, and just move on when indicated.
Brand loyalty develops deeper meaning as current customers continue buying our products or using our services year after year. What has commonly happened however, is the obsession with finding new customers. Too many times the old customers are ignored. We advertise great offers and customer service excellence for new customers signing up, special discounts, and promo packages. Meanwhile the "regulars" may have to tolerate poor support and lose out on the benefits offered to new consumers. Don't get obsessed with finding new customers; it's much more expensive to lose those loyal clients who year after year have helped your business to grow. Be fair, be honest, be gracious, and treat each customer as a respected individual.