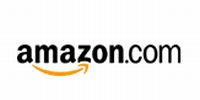 Amazon's $20 increase for Prime members certainly drew a lot of derogatory hoopla this past week with social media and forums all buzzing with criticism about the 25% hike. In fact, according to Brand Key, a loyalty consulting agency, Amazon's ratings dropped from 93% to 83% two days following the hike.
"Based on immediate Prime member reactions, they may have underestimated the negative effects of the increase," stated Brand Key.
For anyone not familiar with the Amazon loyalty program, there are estimated to be about 20 million Prime members in the United States. These are the people who spend twice as much as non-Prime members annually, and it's all about convenience, selection, and price comparisons. And why does this happen? Say it anyway you want, but the best part of any kind of loyalty program is the money a customer saves versus the cost of the rewards' programs. Now Amazon has never raised the price of their premier rewards incentives since its conception in 2005, and the "thinkers" threatened members with a $40 increase, and then magnanimously acquiesced to only a $20 increase.
My formal declaration arrived yesterday:
Dear Cheryl:

We are writing to provide you advance notice that the price of your Prime membership will be increasing. The annual rate will be $99 when your membership renews on August 1, 2014.

Even as fuel and transportation costs have increased, the price of Prime has remained the same for nine years. Since 2005, the number of items eligible for unlimited free Two-Day Shipping has grown from one million to over 20 million. We also added unlimited access to over 40,000 movies and TV episodes with Prime Instant Video and a selection of over 500,000 books to borrow from the Kindle Owners' Lending Library.

For more information about your Prime membership, visit our Prime membership page.

Sincerely,

The Amazon Prime Team
So what am I getting for the extra money? Amazon has promised to maintain the free two-day shipping, although there have been lots of complaints about delivery in that time period. Amazon has promised access to their digital library also, but I haven't read where my customer service is going to increase with the higher dues, but I'm still going to renew my subscription.
And so all of that brings some ideas to promote customer loyalty in smaller businesses. All loyalty programs seek to turn consumers into loyal customers. Thoughts are that even though some customers are going to leave Amazon because of the "principle," but let's face it – Prime customers spend an average of 150% more than non-Prime consumers because they want to get their money's worth.
For many of us with a small business that might benefit from a reward's program, can we be a bit more innovative than just showing a card after spending a ton of money? No doubt the free reward cards are an incentive to customers returning, but why not give the Amazon Prime idea a turn? For instance, a local restaurant might offer a membership fee which then entitles patrons to preferred seating, preferred reservations, a bottle of wine or special appetizers. Perhaps a retail establishment could offer prepaid bonus cards where an initial fee is paid, and then the customer enjoys a constant discount on merchandise and special incentives during holidays and peak shopping hours.
In the Jacksonville, Fla. area, a beachwear boutique offers their customers a subscription to newsletters and special promotions. Many ardent swimsuit devotees take advantage of the latest styles, health, beauty hints, and private promotions which always includes two-day free shipping.
Not everyone is going to be a disciple of reward programs, but the whole structure of the idea is just a motivating factor into customers buying more and staying loyal; we all want to get our money's worth!