Putting on the Ritz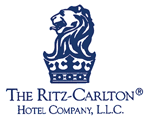 Today I was at the Ritz Carlton Destination Club in Jupiter, Florida featuring Mediterranean style estates, villas and residences along the golf course and a 68,000 square foot clubhouse with the most beautiful spa and fitness Center imaginable. It's impossible not to be impressed by the sine qua non of the "we live it, we breathe it" philosophy of such an impressive company.
When hired, an employee becomes part of the varsity team; perhaps one of the reasons the Ritz Carlton has the lowest turnover rate of any hotel in the industry. In the first year, employees receive more than 300 hours of training which includes a procedure manual containing  more than 1,000 examples of potential problems an employee might have to deal with while performing their job. Each team member who receives a complaint "owns" the complaint, and it doesn't matter if you are the desk clerk, the bell boy or the housekeeper. Each team member has generous discretionary funds to handle complaints, and their ability to resolve these challenges without having to go through different channels eliminates 95% of potential problems with guests; after all guests don't want to wait for a manager to come on duty to solve their problems.
The "Gold Standards" express the values and philosophy of the company. Briefly explained they are as follows:
The Credo. The finest personal service will be provided including even unexpressed wishes.
The Motto. "We are Ladies and Gentlemen serving Ladies and Gentlemen."
3 Steps of Service. We greet the guest. We anticipate what needs the guest will have and fulfill those needs. We bid farewell to the guest.
The Basics. We are proud to be at the Ritz Carlton and we always want to improve our services. We want to learn and grow and welcome your suggestions. We respect your privacy and are responsible for your safety, cleanliness and comfort of our guests.
Employee Promise. Guests are  most important at the Ritz Carlton.
As we were leaving early this evening, an older couple who apparently were not able to fly home because of the weather conditions northward returned to the Ritz Carlton looking very annoyed.  The desk clerk helped the couple get settled for another evening, and as the bell boy was piling their luggage on the cart, the woman remarked  to her husband she could use a hot cup of tea. Within minutes, the desk clerk returned with that cup of tea. What a difference it made to the guest; what a smile she had on her face.
photo credit: yungke22