Take lessons from the leaders in customer service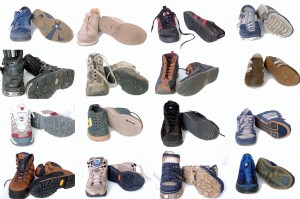 If I have a problem with Comcast, I am obligated to call their toll-free number and begin the maze of selecting the right option. When I finally arrive at choice #3 I am then instructed to hold on for the next available agent who will assist me with my problem. There is no relaxing elevator music where I can work until an agent answers; instead I'm forced to listen to a litany of advertisements offering me more services that might very well call me back to this same maze of customer service mediocrity.
Customer service needs to be more than just a smile and a representative having memorized the instruction manual. Agents are there to provide answers to questions, provide easy links and processes to purchase products and services, and respond to customer requests, but there's a world of difference between organizations that step out of the "box" and those that plod along just humming from day to day. On the positive side, Comcast continues to improve their customer service home visits by guaranteeing their technician to be on time for home visits or providing a credit of $20 to one's account. Still the first line of customer service which is that first impression hardly provides even a sparkle of "dazzle."
Let's visit with Zappos.com for a moment and discover how their customer service recipe extends far beyond what most other establishments offer. The organization started in 1998, and by 2009 Amazon paid one-billion dollars for an online shoe store which amazingly continues to entertain and delight while increasing its visibility, excelling  in connecting with customers, and selling more online merchandise than most other  stores. And it's not a comparison between a service as in Comcast and a retail experience as in Zappos.com; it's a response to understanding and perpetuating the best "foot" forward of service.
So what makes Zappos.com a leader in customer service? To begin the company works hard on their brand, has a definitive plan for success where everyone joins in, delivers the "wow" experience, and encourages employees to join in the quirkiness of the organization thus enabling employees to think on their own, enjoy the time they spend at Zappos, and feel they are all integral parts to the success of the company. It's a fun place to work, folks smile and laugh, and the enthusiasm is contagious ranging from the new employees in training to the jungle-themed  corner desk of CEO Tony Hsieh who encourages employees to use social media and create their own videos telling their own stories. With a 100 percent satisfaction guarantee and a one-year return policy, consumers find the entire buying and service experience fun and efficient. Personnel at Zappos.com react to people by understanding what customers want and need without having to ask.
Great customer service representatives do seem to carry some common traits:
Great company representatives have excellent writing and speaking skills.
 Representatives are able to respond to a high volume of business without stressing out.
Great agents are self-confident without being boastful, are convincing and have a contagious personality.
Successful agents are able to take on different jobs and are willing to participate and help their fellow employees.
Should a superstar with these qualities walk through the door of your organization, be sure to offer her a job and watch your business grow.