The importance of customer service in city government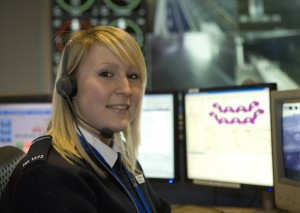 The non emergency city and local call centers of 3-1-1 are a popular one-stop shopping conduit for citizens to report or question issues relating to city services. Either by using your phone to dial 3-1-1 or by using an online link, a resident can find out if the pothole on Military Trail in Palm Beach Gardens will be repaired or if Alternate A-1-A will reopen for traffic before the weekend animal adoption event. In Palm Beach County where I live and in many other cities, you can use an online form or mobile application known as SeeClickFix, and submit such problems as broken parking meters, street lights, community alerts, etc.  The service, depending on the city can handle hundreds of requests ranging from procuring a dog license, city parks and recreation, job applications, trash pickup, or information about specific services and problems.
Just this last month Detroit discontinued their 3-1-1 non emergency call centers claiming the current economic situation has forced budget cuts. Somehow politicians decided that customer service should be laid aside for residents and the 400 different requests areas formerly handled by polite and informative agents should be replaced by directories and the usual fare of the prerecorded maze of  "press one, two, three," until the caller's head spins in an endless turmoil of confusion and messages stating:
"I am not at my desk at this time, but please leave a message. Your call is important to us."
In New York City, the 3-1-1 service successfully adds more services for the residents by adding consistent and periodic training for employees which strive to make the implementation of services more efficient and effective. Is it effective? Of course that answer can be somewhat objective depending on the callers, even though New York  states their quality assurance and operations are provided with routine feedback and quarterly assessments. The most common complaints center around the departments citizens are referred to – more often the lack of services once a caller gets to the designated department relative to their issue or complaint.
The City of Philadelphia initiated their 3-1-1 Contact Center in 2008 with the promise of becoming a national leader in customer service. By 2012, city records show the service has handled 4.5 million contacts. The service isn't advertised; it has become known through word of mouth, and citizens are extremely pleased with the degree of courtesy and respect demonstrated by their customer service agents.
City government should be a place where citizens can readily find solutions to their problems in a straightforward way and in the most efficient time considering the tight time parameters of busy residents. In actuality 3-1-1 non emergency call centers can:
Help citizens contact the proper city department and save city workers time, money and energy having to explain to a resident they need to contact a different department
Help citizens find a quicker method to resolve their conflict or answer a question
Aid in a positive public image needed by communities with 3-1-1- agents who have been trained to respond to a wide venue of community interests and issues.
There is no doubt that all levels of  government needs to be accountable and treat their citizens to the best customer service possible. How does your city compare?