The Shaper Image Experience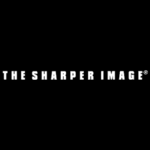 If you've tried to use a gift certificate or merchandise credit at The Sharper Image lately, you have experienced unfriendly policies in action. Because the company is going through bankruptcy, they've implemented new policies that make it more difficult for customers to use the gift certificates and merchandise credits.
Last night, I went to my call Sharper Image with a $100 merchandise credit I had from something I had returned to the store after Christmas. I walked around the store and found something that I wanted for about $70. I went to the counter to buy it and herd the clerk explaining a new policy to another customer about. Due to the bankruptcy, the company put a policy in place where customers must spend twice the amount of their gift certificate or credit in order to be able to use the credit. Since I had a $100 credit, my minimum purchase would have to be $200. Instead of being able to leave the store spending nothing, I had to leave the store spending $100. Needless to say, I was aggravated, especially since the thing I wanted was only $70. There wasn't anything that I wanted in the store that cost $200.
This policy has put me strongly against The Sharper Image. I used to be a loyal Sharper Image customer and would specifically buy things from the company because of their flexible, Nordstrom-esque return policies and good customer service. Over time, the policies got stricter and the company's products started to appeal less to me (mainly because I owned essentially everything I wanted or needed in the store after a few years). However, this change definitely pushed me over the edge.
What other companies can learn from this (my rant is over) is the importance of not alienating your best customers, even when times get tougher. This policy might very well serve the purpose of getting the most money possible per sale, but it doesn't serve the equally important purpose of making customers loyal and ensuring repeat purchases. It does the exact opposite of that (the other customer was also annoyed at the policy change and walked out). The long term customers who (hopefully) have a lot of nice things about the company are the ones that usually make the difference between success and failure at a particular company.
As for me? I left the store, without purchasing anything, and will continue to discourage people from shopping at The Sharper Image. I don't like holding grudges against companies, but I also don't want to shop at The Sharper Image until they change this policy.
The Consumerist has more on this subject.
Technorati Tags: Customer Service, Customer Service Experience, Customer Service Representative, Policies, The Sharper Image