Transportation Security Administration criticized for poor customer service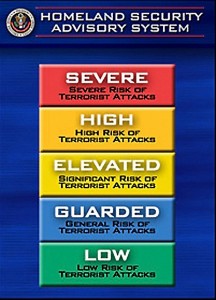 It seems that even the TSA is under scrutiny as to their lack of customer service, and passengers who have encountered problems trying to navigate through the woes of 21st century airport security have a valid argument. TSA Administrator John Pistole stated in a recent interview on CNN that less intrusive rules have been implemented lately. For instance, passengers over the age of 75 are no longer required to shed their coats or take off their shoes while going through security. Also 1.5 million passengers have gone through TSA's PreCheck which is a pre-screening investigation which expedites security clearance.
In a recent Congressional hearing, Representative Mike Rogers (R-Ala) of the House Homeland Security Transportation Subcommittee stated the TSA is a huge bureaucracy that pays little attention to citizens. Customer service, even at its most basic qualifier demands an individual be treated respectfully. Is there something awry with TSA customer service when recognizable individuals such as Defense Secretary Donald Rumsfeld or former Secretary of State Henry Kissinger are patted down at the entrance to airport security?
The subcommittee's new efforts will now concentrate on their "poor customer service image and become a leaner, smarter agency," according to Rogers. It's profoundly understood that the job of the TSA is to provide airline passengers with safe transit, but the long lines, the less than pleasant attitudes of some agents, removing belts, coats, and shoes, and having to acquiesce to "striptease" in certain arbitrary situations aren't the ways to satisfy passengers. Where most people will agree that many of the procedures are necessary to insure the safety of Americans and all travelers, others cite the hypocrisies of some regulations that no longer apply. Not too long ago, passengers had to turn on their laptops nor were cigarette lighters permitted. Now smaller laptops don't have to removed from a passenger's backpack or carry-on.
If people are outraged and disgusted by TSA agents for their inefficiency or their callousness to addressing tenuous situations with expertise and professionalism, the media can easily multiply the assumed bullying and defiance of the TSA officers. The story went viral when a four-year-old child was searched on the suspicion of having a firearm possibly given to him when hugged by his grandmother. Fortunately none of it was true, but the less than professional behavior sent unflattering criticism from one end of the planet to the other end.
On the plus side, Pistole states that TSA personnel are now being trained and retrained as to respect for passengers as well as treating people professionally. There are just too many different rules, and Americans have legitimate concerns over radiation incurred during body screening or of nasty agents bragging about having made passengers cry.
Meanwhile the prices of flights continue to rise, but still the planes are 82 percent filled to capacity. Many passengers do opt to no longer fly. Let's just hope the retraining of the TSA agents help them to add customer service strategies to their job descriptions.