Use The Web to Find Out Who's a Star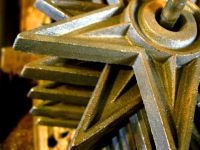 One of the most common things that my clients ask me is how do they find the star out of all the applicants they get for a job. It is not uncommon for a customer service representative position to get a lot of applicants. How do you find the best of the best from all of those applicants?
My secret has been investing a lot in reference checks and doing a lot of homework about the applicant before you hire him or her.
First thing's first.
Before you go through this relatively extensive process, I suggest narrowing the number of candidates down from the original amount of applicants (say 30 people) to a much smaller number (say 2-3 people). This will make the process a lot more manageable. You don't want to narrow it down to 1 person, though. It has to be at least 2 people. Once you have your two people, it is time to get started.
The Google.
If your HR manager doesn't at least Google candidates, he or she should be fired. Now. This should be done before the initial interview is scheduled. However, it is wise to do another and more thorough Google about your two candidates. If there are any "official" web sites associated with the person (i. e. their own blog or web site), look over those in detail. Print out results/pages that are odd or questionable.
Tips: Be sure to Google the person's name (bob bobsen), the person's name followed by previous employers (bob bobsen smith company), the person's name followed by their location (bob bobsen new york), and their email address (bob.bobsen@gmail.com).
The LinkedIn.
Not everyone, especially lower level employees have a LinkedIn account, but it is usually worth checking out. Some users may have a lot of connections and information, while others may have very few. Just check out the account and see if you notice anything interesting. Be sure to contact anyone you know that does directly know the candidate as well.
Tip: Look for recommendations. Check out who recommended the candidate, what their relation is to the candidate, and if you want, contact that person. It is always interesting to do an informal reference check like that.
The Social Networks.
Next, it is worth checking out MySpace and Facebook. Facebook is generally more privacy-centric, so it could be harder to get any useful information out of it. However, MySpace profiles are generally pretty open and even a bit too honest. Other social networks that are worth checking out are things like accounts on Twitter, Flickr, etc.
Tip: Try not to be too judgemental. You're looking for things that could possibly show instability in the candidate or show that they may not be suited for the particular position they're applying for. I would watch for heavy partying / drinking, drug use, illegal activity, etc.
Monday's post will talk about how to take the age old practice of reference checking and take it to the next level. Today's post is only about using the web.
[Photo courtesy of timsamoff]