What Employers Can Do to Foster Employee Engagement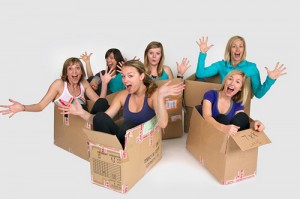 With the current economic condition, many organizations have been forced to cut costs and reduce staffing levels. These kinds of business decisions can affect the remaining employee's ability to stay positive and not focus on the negative. Employees need to be actively engaged so they can add value to the organization. The customer experience can be significantly affected when employees are not engaged. It's difficult to have engaged customers if you don't have engaged employees.
According to Wikipedia, "an engaged employee is one who is fully involved in, and enthusiastic about, his or her work, and thus will act in a way that furthers their organization's interest." According to Scarlett Surveys, 31% of employees are disengaged and 4% of those 31% are hostile.
So what is the purpose of employee engagement? When employees are engaged they are emotionally attached to the vision of the organization. They believe in what they do, the organization's vision and the direction the organization is going.  Employees who are engaged put their heart and soul into their job and have the energy and excitement to give more than is required of the job. Engaged employees are committed and loyal to the organization.
Here are some tips on how to foster employee engagement:
Have a well defined vision that all employees buy into. Organizational leadership is responsible for communicating the vision and keeping it in front of the employees. Employees should be able to recite the vision statement and why the organization does what it does.
Good communication within the organization can be one of the most important things an organization can do to foster employee engagement. Employees spend one third of their life in their job and have an interest in what is going on within the organization. They desire to know how the organization is doing financially, how corporate objectives are being accomplished and how what they do contributes to achieving corporate objectives.
Employees need to feel like they do meaningful work and that what they do makes a difference.
Employees want the opportunity to develop and grow professionally. Provide employees opportunities to develop and grow in their job and within the organization.
Create a strong team environment. Strong employee engagement is dependent on how well employees get along, interact with each other and participate in a team environment.
Create a culture of trust. Employees need to trust each other as well as their leadership. Employees are constantly watching leadership to see how their decisions affect the strategic direction of the organization and if their behaviors reflect what they say.
Employees need to know what is expected of them and need to be given the training, tools and resources to accomplish their goals. They need to be held accountable for achieving their goals.
Employees need to feel validated and that they are a valued part of the organization. Leadership needs to show how much they care for their employees and show recognition for efforts.
Employees need to feel like they are part of the process, that their thoughts and ideas matter and that they have a voice in how their work is performed.
Employees need to feel like they belong to a community, a team, a family. For many employees, coworkers are the only family they have, so maintaining a work environment where all employees get along and work well together is very important.
There is a lot of research that supports the fact that employees leave organizations because of their direct supervisor. Strong employee engagement cultures foster manager and leadership development.
Competitive compensation, benefits and reasonable working conditions can also significantly impact employee engagement.
Taking the time to strategically foster employee engagement can be one of the most positive things an organization can do to affect the customer experience.
Writer Bio: Kathy Clark is an MBA who is passionate about helping small business owners see their vision come to life by creating corporate infrastructures that support business development and growth through strategic customer focus. She writes for, and is the founder of http://thethrivingsmallbusiness.com.
Photo courtesy of lululemon athletica.